As previously predicted, Ford Australia will reintroduce the Ford Falcon XR8 nameplate in 2014. The Australian company has just confirmed that it will coincide with the introduction of the new 2014 Falcon.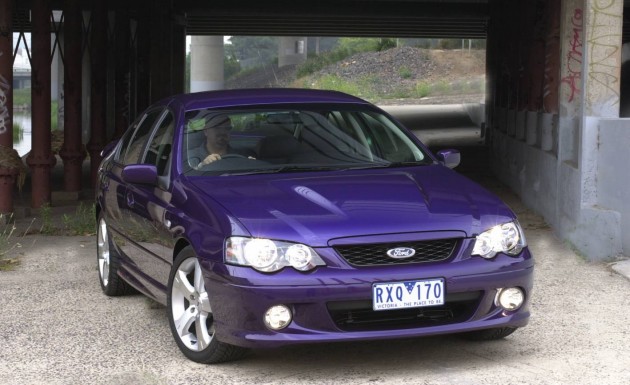 The current FG MkII is due for a model revamp and a lot of fans have been waiting for the announcement confirming that a new model will exist. It will be the last Ford Falcon model ever made.
There has been some speculation that Ford may not create a new model and simply use the FG layout right until the local company closes down in 2016. Not only will the news of a new Falcon be welcomed with open arms, the added excitement of the XR8 badge will certainly go down well. Graeme Whickman, Ford Australia vice president of marketing, sales and service, said,
"We have received a lot of interest and continued requests from Falcon fans to bring back the XR8.

"Re-introducing the XR8 sedan, packaged in our updated Falcon, will make our renowned locally-engineered and manufactured V8 engine available to a broader group of people."
Ford has also confirmed high-performance FPV variants will not be introduced for the 2014 model. Instead, the XR8 will take their place in the performance market sectors.
Enthusiasts will be upset to hear FPV is closing two years early, however, Ford has planned a series of "actions" for the last FG FPV range to help celebrate the brand's iconic status. This will likely include special editions and/or uprated versions. Whickman said,
"FPV has been very successful for the last 12 years and our relationship with Tickford for many years before that.

"We appreciate all of the great team members, dealers, customers and fans who have supported FPV through its history. We look forward to sharing further details of the final FPV models and the new XR8 over the coming months."
Specific details on the 2014 XR8 are yet to be announced. We'll be sure to keep you updated with any other details that come to hand.