The production version of the sporty Opel Adam S has been revealed before its Paris debut next month. It's a shame Opel is no longer around in Australia as this looks like it could be a fun little car.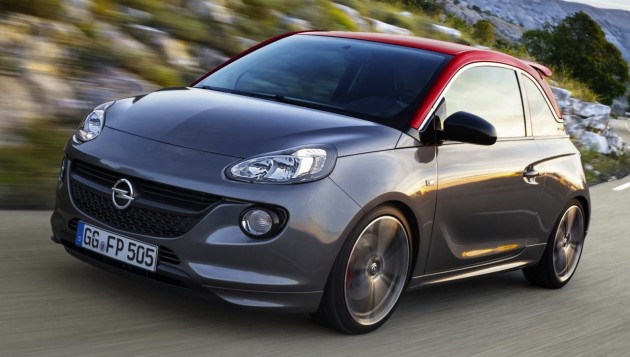 Based on the Opel Adam, which is the German company's smallest model, the Adam S is powered by a 1.4-litre turbo engine producing 110kW and 220Nm. Acceleration from 0-100km/h takes 8.5 seconds, which is reasonably swift for a compact car. Only a six-speed manual is offered.
You might remember the Adam S concept version revealed earlier this year. The production model draws plenty of its inspiration from the concept, showcasing OPC 17- or 18-inch alloy wheels and bespoke sports brakes.
The great thing about the regular Adam is that it's designed for the younger generations, in that, it's filled with technology and connectivity. In the dash is an infotainment touch-screen like what you get in much more high-end vehicles. When the Adam was launched it was among the first cars in its class to offer such technology.
Opel will give the car a proper public debut at the Paris Motor Show starting early in October. It will then go on sale in Europe in November.
For those in Australia interested in the Adam, you may have to wait a few years. Holden will be closing down its local manufacturing operations by 2017. From then, Holden will simply become a badge for imported GM products. The Adam may become part of the lineup. Holden has already confirmed the 'Holden' Insignia and 'Holden' Astra for 2015.