Toyota is reportedly gearing up to unveil its all-new Prius next month, which is set to debut the company's new Toyota New Global Architecture (TNGA) platform.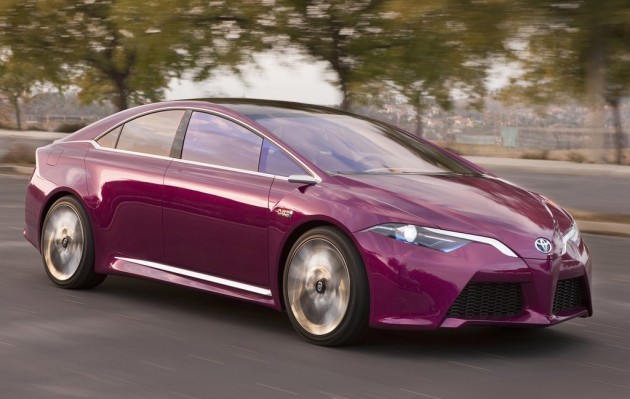 According to an Automotive News report, Toyota will unveil the all-new model on September 8 at a special media-only event in Las Vegas. It will be the first major model change since 2009.
The last we heard, Toyota is set to be offering two main variations of the next-gen Prius, including a hybrid and a plug-in hybrid. Some interesting renderings surfaced in July, showing what is believed to be the new model's design.
Underneath is set to be the new TNGA platform, which is being devised to drastically reduce production and development costs thanks to parts sharing abilities and scalable dimensions.
Sales of the hugely popular hybrid, regarded as the first hybrid to properly embrace consumers, have declined in key market regions in recent years. This is being put down to the increase in hybrid, plug-in hybrid, and fully electric vehicles being offered by a number of competitor brands.
When the 2009 model was introduced in the US, sales doubled in the first year on the market compared with the predecessor. This success might repeat itself with the launch of the all-new model depending on the execution, including of course specification and economy.
Toyota has just launched the hydrogen-fuelled Mirai sedan in the US and Japan. This uses no petrol at all and produces zero exhaust emissions, while only needing hydrogen, converted to electricity, to run.
The company will obviously need to make sure the new model is extremely economical to keep up with the demands of the market. We'll keep you updated as soon as we hear more.
Note: Toyota NS4 concept shown