BMW has been spotted test driving a prototype version of the all-new next-generation X3 out in winter conditions in Sweden. This is the first time we've seen the all-new model undergoing winter testing.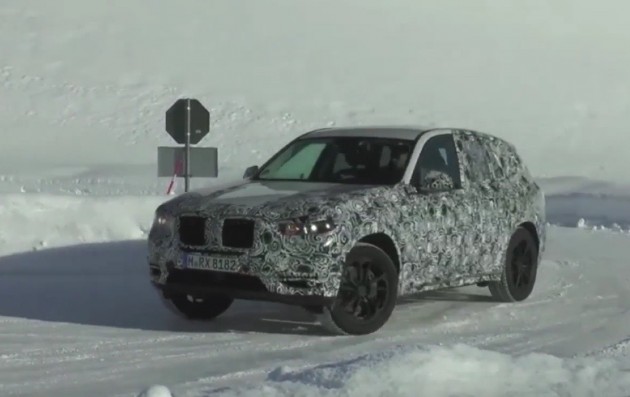 The current, second-generation X3 has been on sale now since 2011 with only a facelift freshening things up in 2014. For the next model BMW will be going all out to ensure it keeps up with the now more modern rivals.
It's believed BMW will use its new CLAR platform for the 2018 X3. The platform was first introduced underpinning the latest 7 Series and it will be used to underpin almost every new BMW model going forward.
With the new platform weight is set to drop by as much as 100kg. This should translate to even better handling and performance, while also contributing to the all-important fuel economy.
The new platform is likely to bring larger overall dimensions to the popular mid-sizer, especially with the new X1 creeping up on the size of the current X3. By the looks of this prototype in the video below, provided by autoevolution, the cabin does appear to be slightly bigger, but with higher window sills giving it a more prominent stance and increased rigidity.
Design-wise, we can turn to the new X1 and the latest X5 for inspiration on what to expect. You can just make out the updated front end on the prototype below, with a more pronounced upper grille area, set-back LED headlights, and a more sophisticated lower section.
As for the powertrains, we can expect a number of new setups being introduced, including a hybrid as part of BMW's new iPerformance sub-brand, and a range-topping X3 M40i by M Performance. A fully fledged X3 M is also said to be in the works which will rival the GLC 63 AMG. The current X3 isn't offered in any performance trim.
The new model is expected to debut in concept form some time in the next 12 months, with market entry taking place later in 2017 or early 2018. Click play below for a bit of a sneak peek.