The Saudi Arabian fund reportedly interested in Tesla's possible move to go private is also looking to invest in one of Tesla's competitors, Lucid Motors, according to a report.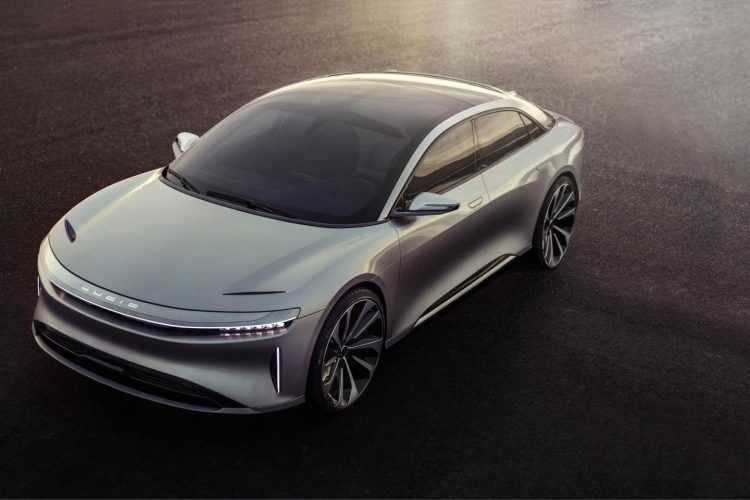 PIF – the Saudi Arabian sovereign wealth fund that Tesla CEO Elon Musk last week confirmed he was in talks with about a possible deal to go private – has reportedly been shopping around, hoping to acquire a stake in more than one electric vehicle maker.
The news comes from an Automotive News report citing sources close to the matter that say PIF has held private talks with Lucid Motors, and is interested in a majority stake in the aspiring EV-manufacturer.
The report also says that a term sheet has been drawn up by both PIF and Lucid Motors that details a possible $1 billion investment from PIF into Lucid, which would give them a majority holding of the company. The planned investment, according to the report's source says, however, that investment into Lucid is expected to come in two stages: with an initial $500 million investment backed up with capital injections if – and only if – Lucid meets certain production numbers as they expand.
If you're unfamiliar with the name Lucid Motors, last year we covered a news story of its sedan, the Lucid Air, hitting 378km/h, snatching a top speed record.
Funnily enough, in that story we mentioned that Tesla may have a serious rival in the form of Lucid Motors, "if all goes to plan, and a $700 million cash injection being sought is obtained." Well, it seems like it might be one step closer to receiving that cash injection.
It's no secret that the Saudi Kingdom is looking to diversify its portfolio of oil resources, and last week's revelation that PIF was involved in a multi-billion dollar deal with Tesla was proof of this. We knew previously that the fund had a 5 per cent share in Tesla, but the revelation that the billions needed to secure a buy-out at $420 a share could potentially be funded by the Saudis was indeed news to everyone.
While Lucid Motors doesn't pose Tesla much of a threat in its current form, with the potential of a billion-dollar investment, anything is possible. When it revealed the Lucid Air in March, the base model came in at US$52,000 (about AU$68,000), with 298kW of power and a 386km range. The flagship model's 130kWh battery pack brings the range figure up to 643km.
Lucid is currently accepting $2500 deposits from customers interested in securing a Lucid Air model. A date for deliveries is at this stage unknown.