For many generations, Volvo became synonymous with boxy and safe cars that became something of an anti-fashion statement. So much so, that even today several generations, since it stopped making the blocky S70/V70 series, still lingers some.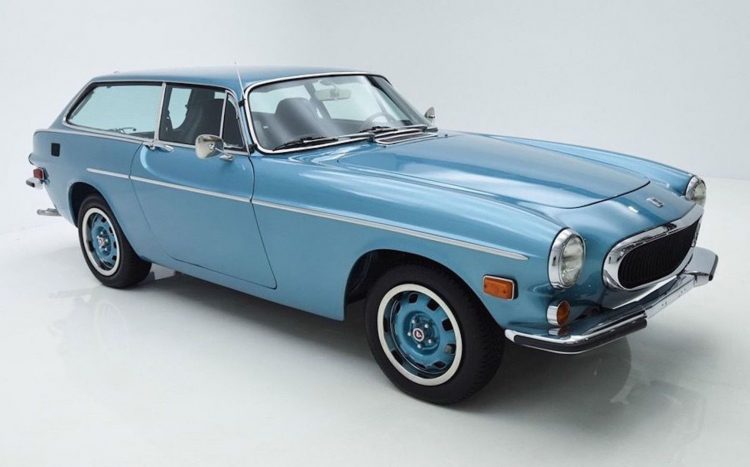 Before that, Volvo made the downright sexy P1800 and 1800ES series, which were far more svelte than their blocky sucessors.
Ebay Motors USA has this pristine example of just such a car, which was purchased last year via a Barret-Jackson auction for US$23,650 (AU$30,818), with the buyer hoping to make a tidy profit by listing it for $41,480 (about AU$54,052).
The 1800 series was based on the Amazon sedan, which introduced the world to seatbelts. Compared with that more staid-looking car, the 1800ES looks like pure liquid chocolate.
The P1800ES was the wagon, or shooting brake companion to the Frua-styled P1800 coupe. 8077 examples were built and it inspired many contemporary Volvos, such as the Safety Concept Car and the V30 production model. There are even shades of it in the current V40's buxom derriere.
This one is finished in Light Blue Metallic and features a 92kW B20 four-banger, which was the predecessor for the stout B-series that propelled the boxy Volvo 240 series later on.