It looks like Audi is planning to unveil its new flagship SUV soon, with the company releasing this teaser image on Facebook to stir some excitement. The model is expected to be the Q8.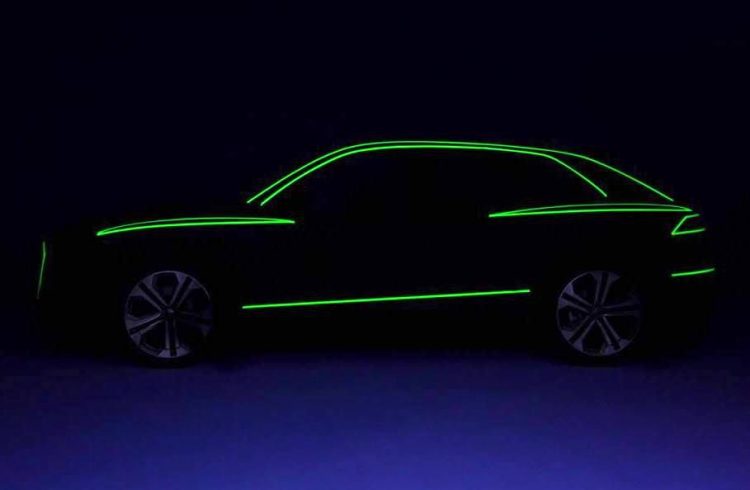 Sitting just above the Q7 and using the same MLB Evo platform, the Q8 is set to come in as Audi's new flagship SUV model. You can probably think of it as a swoopy-roof version of the Q7, as depicted in this preview image.
While sharing the same platform as the Q7, the interior and packaging will be more high-end. It'll come with the latest gadgets and tech from the carmaker, including a fully digital instrument cluster, and potentially dual screens for the dash controlling the media and climate and car settings.
By the looks of the teaser, the new model will showcase defined wheel arches to give it strong presence on the road, a long bonnet to house six- and possibly eight-cylinder engine options, and a neat rear end with angular D-pillars. A spy photo last year revealed the rear end in more detail (below).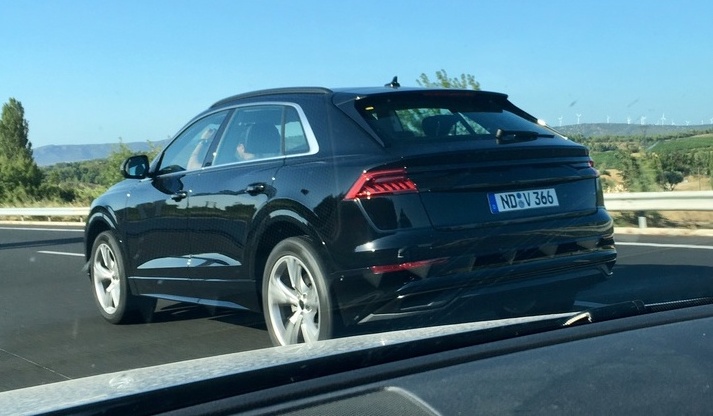 The design is likely to be inspired by the Q8 concepts revealed last year, although some areas will probably be watered down a little to help it pass regulations, such as for pedestrian safety, along with conventional-sized wheels.
Overall though the main chunk of the design is set to be quite similar. Audi loves its big new grille treatment it is starting to apply to its latest models, and the same will probably apply here. Audi has shown us two different Q8 concepts previewing the design direction, including a hybrid version and a sport version.
This could indicate two different variants being in the works. The hybrid concept was powered by a plug-in system pairing a 3.0-litre twin-turbo V6 producing 245kW, with a 17.9kWh battery, for a combined output of 330kW and 700Nm.
Meanwhile the sport concept uses a 331kW version of the same V6, paired with an uprated electric system. This helps take the 0-100km/h time down from 5.4 seconds in the hybrid to 4.7 seconds in the sport. Could this latter version be the foundations for an 'SQ8'? We'll have to wait and see. With the Beijing motor show just a day away, we might not have to wait very long.