Mercedes-AMG's GT S doesn't exactly want for power in factory trim, but as with all Mercedes and AMG cars, there's always a huge number of tuners salivating at the chance to wind up the wick to deranged power levels.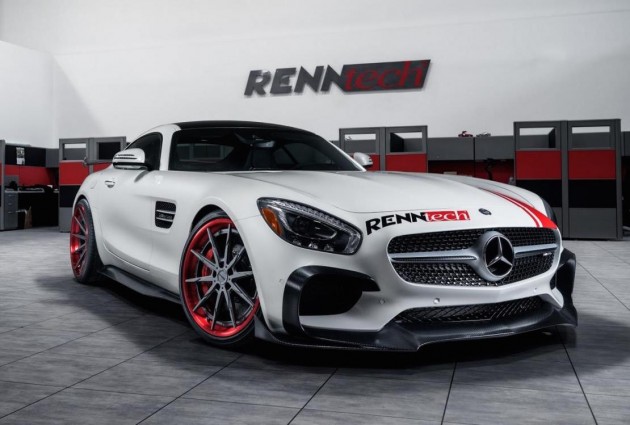 This time around, it's RENNtech, with its stage 1 turbo upgrade which sees the 4.0-litre twin-turbo AMG V8 receive another 134kW and 218Nm, bringing the total to an insane 534kW and 888Nm. This is thanks to a turbo upgrade, remapped ECU, high-flow air filters, stainless steel dump pipe for the exhaust and freer-flowing, 200-cell catalytic converter.
While the standard car can hit 0-100km/h in under 4.0 seconds, this version promises to be faster. Not only due to the engine mods, but also thanks to new tyres and lightweight billet alloys, with an anodised red rim. A coilover suspension conversion offers suspension adjustment and is said not to affect the comfort of the factory standard model.
In related news, Mercedes-AMG is said to be preparing a GT3-spec GT R road-going model soon, which will be faster and more focused than the GT S. It's set to come with a distinctive grille, not unlike the Gran Turismo virtual racecar featured in the PlayStation game.