A rare collection of four Mazda classics is up for auction on GraysOnline at the moment, including a Mazda 808 sedan, Familiar Deluxe sedan, an 800 SSA sedan, and a 1000 wagon.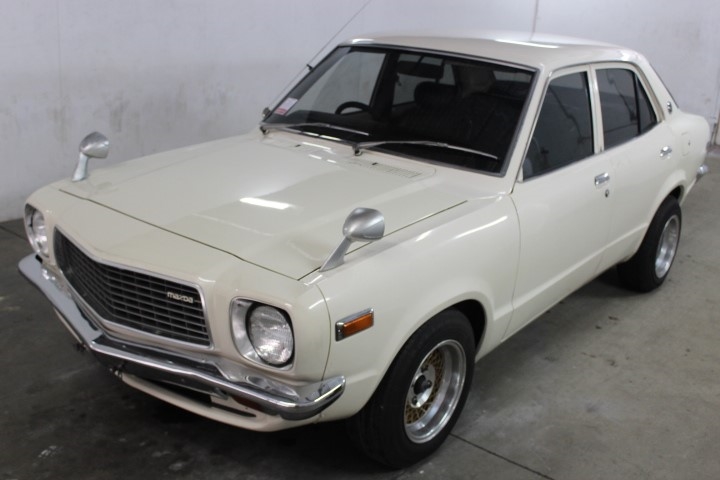 The 1977 Mazda 808 Deluxe sedan is particularly interesting. This is the piston-engine version of the fabled RX-3 rotary. And it looks very clean, with straight panels and plenty of the original features inside. Taking a look in the boot reveals its excellent condition, with what looks to be the original rubber mat still in place. It's currently unregistered and has just 71,170km on the clock.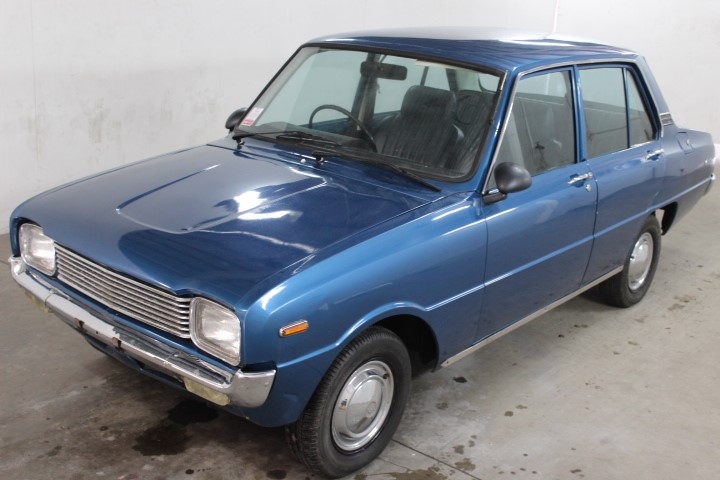 Next up, the 1969 Familiar Deluxe sedan. This is the piston-engine equivalent to the petite R100 rotary. It, too, looks to be in original condition, featuring the classic metal hubcaps and most straight panels. Inside, the original thin-rimmed steering wheel lives on, as well as the vinyl seats which appear to be in great condition (potentially restored at some stage). It's also unregistered but has just 65,761km on the clock, although it might have been around the clock a few times.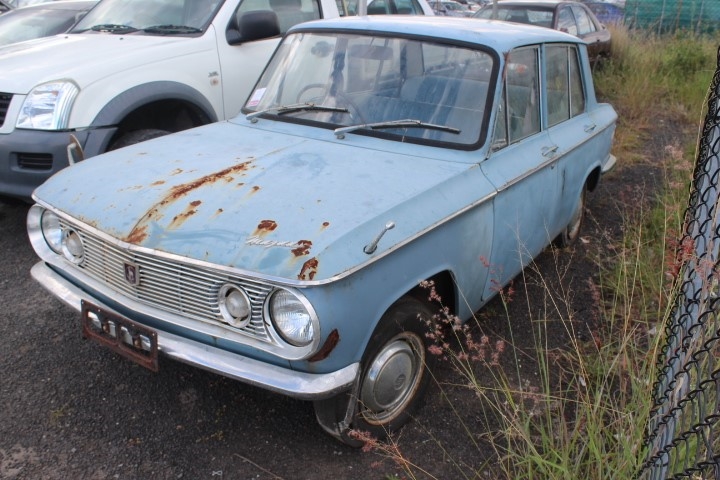 Stepping into the rarer cars, the 1966 Mazda 800 SSA is the predecessor to the Familia above. In its day it came with an 800cc four-cylinder producing 33kW, with a top speed of 115km/h. This example is a little weathered but all trimmings and panels appear to be there, including the sophisticated chrome grille area, and mostly in reasonable condition – or at least ready for an easy restoration. It has an indicated 67,324 miles on the clock (yep, miles. That's how old it is).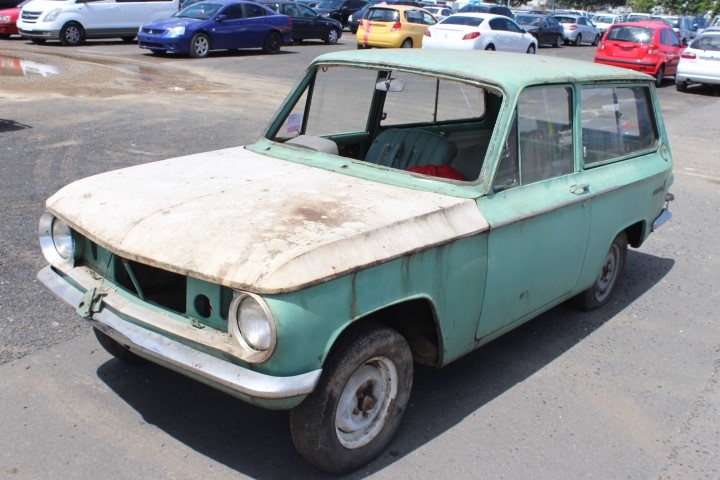 Lastly, the 1967 1000 wagon is essentially a wagon version of the 800 sedan above. It features a 1.0-litre engine producing a whopping 38kW, which is enough to give it a top speed of 135km/h (when new). According to the description the car has an indicated 86,545 miles on the clock. It is missing a few parts, such as the windscreen and engine, but some spares are provided.
The unreserved auction will finish in around six days, and at the time of writing no bids have been made. All cars are located in Queensland. Head over to our partners at GraysOnline for more details and images.