Aston Martin is getting ever so much closer to revealing its first-ever SUV, the DBX. And to build further anticipation, a new teaser video has just been handed out.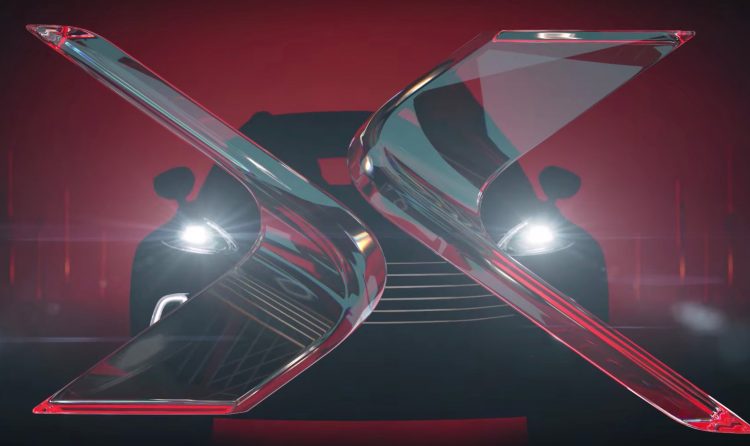 The teaser goes for something of a James Bond theme, with snippets of the new DBX shown albeit in a very dark and shadowy setting. There's also a silhouette of what looks to be a DB11, with the DBX superimposed, perhaps to reiterate its sporting credentials and link to other Aston models.
Perhaps the biggest news of the teaser is that we get to see the front grille for the first time. It looks very similar to the DB11, taking the form of Aston Martin's iconic shape with a six-tier centre piece. There doesn't appear to be any vertical bars, although the image is too dark to see behind.
As for the rest of the exterior, we've already got a pretty good idea of what the SUV will look like. Aston Martin has previously handed out plenty of photos of prototypes, and even showcased one at the Goodwood Festival of Speed.
At the Goodwood event we got to hear a DBX prototype flying up the famous hill climb emitting an unmistakable V8 soundtrack. The engine is likely to be the 4.0-litre twin-turbo V8 Mercedes-AMG-sourced unit, which is currently seen in the latest Vantage and an option for the DB11. In those, it produces 375kW and 675Nm (685Nm for the Vantage).
At the end of the video Aston Martin confirms the full debut will take place in December. Check it out below.