For all the millionaire readers out there, buy a plane ticket to Scottsdale, Arizona in the next three days and you'll have a shot at bidding on a 1993 Bugatti EB110 GT in pristine condition.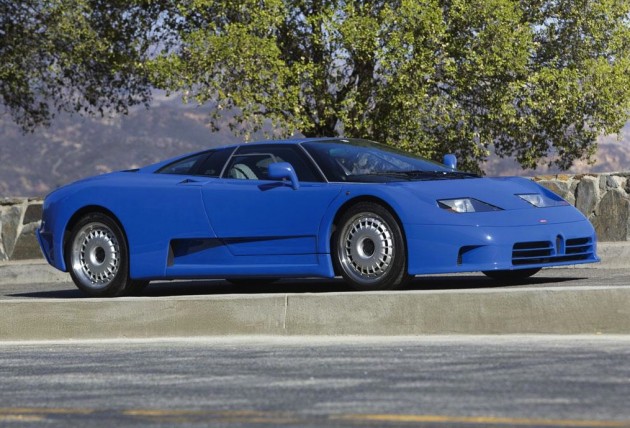 This EB110 GT has had just one owner, a Japanese collector who has run up only 8235km and kept it in perfect condition. The model in question was number six to roll of the production line, with only 139 models in total built by Bugatti. It was completed in 1993 and delivered to Yutaro Okamoto, who drove it in the Italian Bugatti Rally in 1994. The car has been imported into the United States from Japan for the January 15 auction in Scottsdale.
The car has been repainted in traditional Bugatti racing blue, and interior has been slightly altered, with Alcantara covering the transmission tunnel and dashboard. Other than that however the EB110 GT is in showroom condition and is expected to raise a significant price tag, come auction day.
The EB100 came at a time where the Ferrari F40, Porsche 959 and Lamborghini Diablo were setting an extremely high standard of supercar performance, yet the EB110 indeed managed to live up to and exceed these expectations with a 3.5-liter V12, with four turbochargers, producing 410kW. It can achieve a top speed of 342km/h, which even today maintains the 22-year old in a very special league of performance cars.
Obviously then the EB100 quickly set the standard for automotive performance, combined with a relentless passion for luxurious interiors, with the cabin of the Bugatti swathed in leather with an intricate wooden trim contrast, an obvious nod to the prestigious yet incredibly potent Bugatti road cars of the past.
The EB110 GT is expected to reach anything between US$575,000 and $775,000 when it goes to auction in three days. Head over to the RM Auctions website for more details.