An interesting concept car from GM has been revealed at the 2015 North American International Auto Show in Detroit, designed and built in Australia. It's called the Buick Avenir.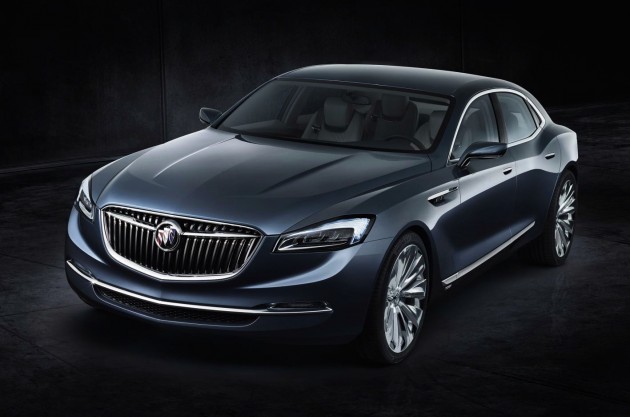 With an exterior designed at Port Melbourne and an interior designed in the US, the car explores a vision for a future flagship sedan by Buick. It features large front and rear proportions, elegant lines and body contours, and a modern interpretation of Buick's front fascia. Warrack Leach, GM Australia's lead designer, said,
"When you receive a brief titled 'Buick Flagship' you immediately think of a vehicle with impressive road presence, a confident yet graceful stance, emotive and progressive form language, but above all else, a beautiful automobile."
The Avenir, which means 'future' in French, measures 5195mm in length and 1931mm in width. These are some impressive dimensions considering the current Holden Caprice measures 5160mm and 1898mm, respectively. It also gets huge 21-inch alloy wheels to further amplify its imposing road stance.
Not many details have been revealed about the car's powertrain at this stage, other than the fact it comes with a next-gen, direct-injected V6 which uses cylinder-deactivation and stop-start technology. The unit is matched up to a nine-speed automatic transmission.
Other highlights include a twin-clutch all-wheel drive system, various suspension modes with adjustable dampers, complete LED lighting, and four seats inside. Speaking of which, the interior gets a 12-inch IntelliLink infotainment system, wireless mobile device charging, and OnStar 4G LTE connectivity with Wi-Fi facilities.
Holden has previously said it will offer a large sedan when the Commodore eventually goes out of production in 2017, but it hasn't said what GM product the car will be based on or if it will even keep the Commodore name. The Avenir could be our closest look yet at the post-Commodore sedan. Only time will tell. What do you think of it?