What happens when you combine one of the most powerful motors ever fitted to a Holden Commodore-based production car with one of the most notoriously light bodyshells?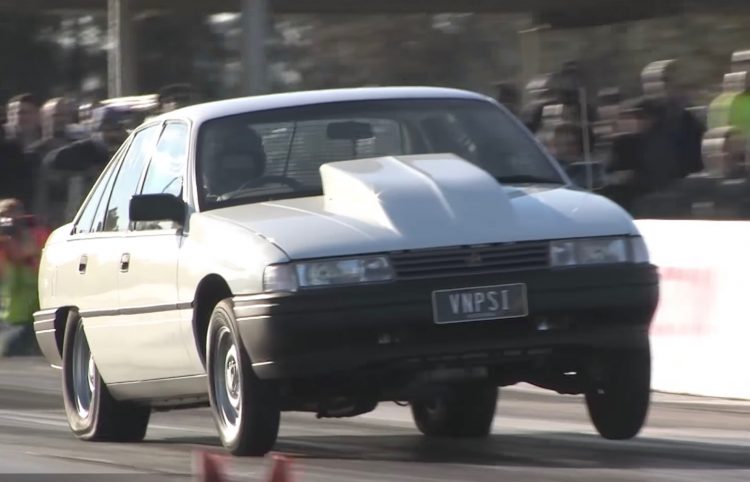 The VN Commodore of 1988 might not be renowned for its roadholding or safety, but thanks to being as light as 1311kg in stock 3.8-litre V6 form, it was pretty rapid.
Aside from the 474kW LS9 in the GTSR W1, the supercharged 6.2-litre LSA Chevrolet V8 is the most potent powerplant ever fitted to a Commodore, as seen in the Gen-F HSV GTS and GTSR.
Throw it into the VN's lightweight shell and you have a recipe for mayhem, as you can see by this project car by Hasty Auto-Trans. But, the workshop didn't stop there. They've also added a 416ci (6.8L) Flowcraft stroker kit, wound boost up to 16.5psi and changed its diet to E85.
It feeds over 500kW at the wheels through a two-speed Powerglide built by the same company, as well as a 3500rpm stall converter before terminating at a Borg Warner 28-spline diff flanked by two 255mm Mickey Thomson radials.
This is sufficient to propel the almost stock looking (except for bonnet bulge) VN down the quarter mile in just 9.25 seconds. Check out FullBoost's video below to see it in action.