The first teaser of the highly-anticipated Tesla Model 3 has been released, ahead of its March 31 unveiling.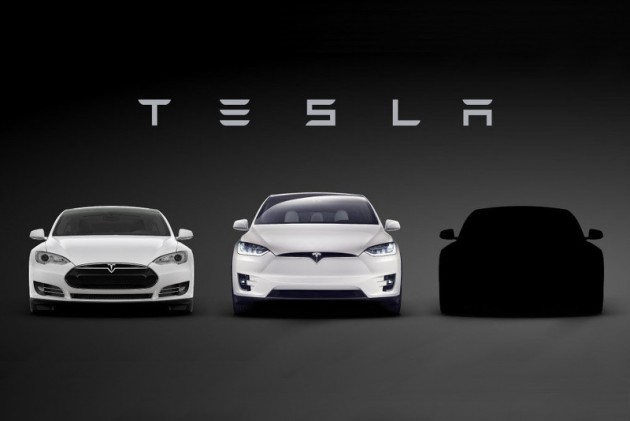 Why is it a 'highly-anticipated' model? Well, it's going to be Tesla's most affordable new car and it will sit in the very competitive mid-size premium sedan segment fighting with the likes of the BMW 3 Series and Mercedes C-Class.
Not much is revealed in the teaser image except a silhouette of the front end. It gives us some idea of the proportions of the new model in relation to the Model S and Model X SUV, and we assume it is to scale.
By the looks of it the Model 3 will take on a similar design approach as showcased by the larger Model S, with muscular front wheel arches, a low-profile roofline, and a wide and sturdy stance.
Specifications are unknown at this stage, but we won't have to wait long. A special unveiling event will take place on March 31, giving a select number of guests a first close-up look at the new model.
Showroom entry isn't expected to take place until 2017, with Australian customers not likely to see the car until later next year. The good news is it will be priced from US$35,000, with a predicted Aussie price of around $60,000-$70,000 after on-road costs.
Will it be offered in 'P90D' form? Only time will tell. If we know anything about Tesla we're sure it will be wanting to do something extraordinary for the car to help it really stand out in the fierce segment.