Mazda has ripped the covers off its funky Hazumi concept at the Geneva Motor Show, previewing the next Mazda2. Keeping in line with the company's latest design features, the Mazda Hazumi looks set to be a fantastic little car.
A handful of the concept's details were revealed earlier this week, but we can now confirm it will feature Mazda's 1.5-litre SkyActiv-D clean diesel engine, which has been designed for combustion efficiency. According to Mazda the engine only produces 90g/km of CO2 emissions and the exhaust has advanced chemical trapping systems.
The concept also incorporates Mazda's i-ACTIVESENSE advanced safety technologies and connectivity system Mazda Connect. Other cool elements include a head-up display at the top of the dash above the steering wheel.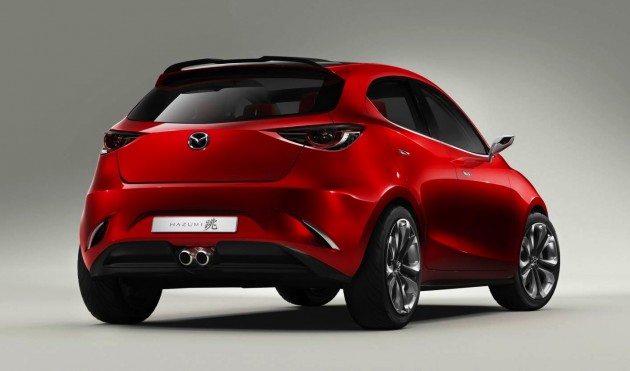 As we previously mentioned, the concept rides on a modified version of the Mazda CX-5 platform and features a host of weight-saving technologies. Mazda's president and CEO Masamichi Kogai said the concept was an exciting project for the company.
"Mazda HAZUMI indicates the exciting direction of Mazda's products which, with no exception, will deliver Mazda's unique driving pleasure. We hope that they will enrich people's lives, and help build a strong and lasting bond between Mazda and our customers."
The next-gen Mazda2, taking inspiration from this concept, is expected to appear some time next year.