Some intriguing preview sketches straight from the benches of the Royal College of Art (RCA) in London have been released, giving us a taste of what to expect at the Salon Privé event in Paris later this year.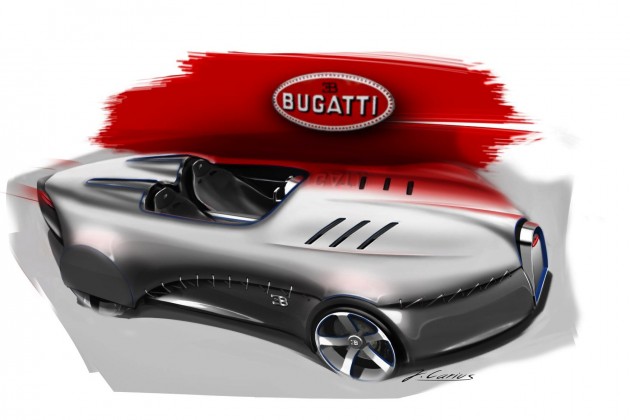 The RCA, known as the world's most influential postgraduate university of art and design, and Salon Privé, regarded as the UK's most prestigious luxury super car show an concours d'elégance, are both putting on a special program for this year's event called the 'Concours of the Future'.
Four distinct concepts have been conjured up by designers, including inspirational previews to what the cars of the future might look like. The designers envisaged an Audi Auto Union race car (below), a Bugatti Type 35 of the future (above), a Lamborghini 350 GT, and a futuristic Rolls-Royce Phantom.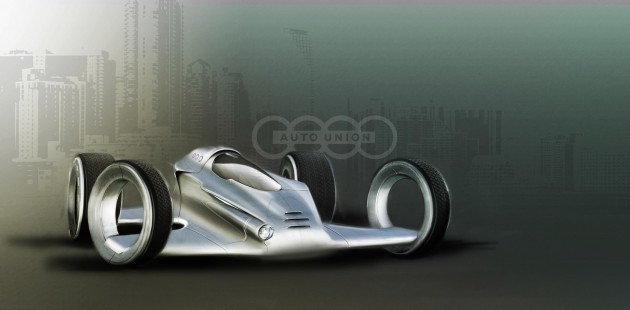 Each of the concepts will be unveiled at the Salon Privé event on September 4, before being judged by a panel of experts. The best design will win a special behind-the-scenes tour and design master class with Andrea Zagato at the Zagato Design Studio in Milan, Italy.
Peter Stevens, leading automotive designer and RCA visiting professor, recently spoke about the special program, saying,
"The RCA is very proud to be working with Salon Privé on this fascinating new project.  Some of the results are astounding, and I'm delighted to be supporting the 'Concours of the Future' design exhibition with some of the most esteemed designers from around the world.

"Our young RCA designers are presenting their continuing fascination with the romance of the motorcar to their prospective future employers, and what an illustrious panel it is."