A Rolls-Royce Ghost has been donated to Breast Cancer Care in the UK for use in a project called FAB1 Million. The aim is to raise £1 million (approximately AU$1.5 million) for the breast cancer support organisation.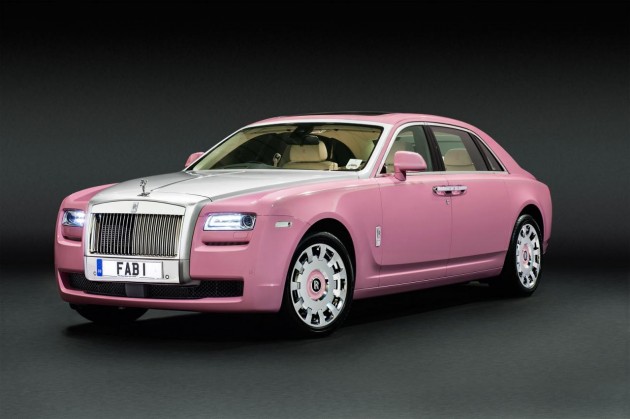 The pink Ghost is set to appear at exclusive events over the next 12 months, and will also be up for hire with all proceeds going towards reaching that £1 million mark. Celebrities from all over Europe and the world are sure to contact the organisation to hire the unique car for special events.
The styling of the Ghost build was inspired by the FAB1 Ford Thunderbird from the famous television show, Thunderbirds, known for its use of puppets.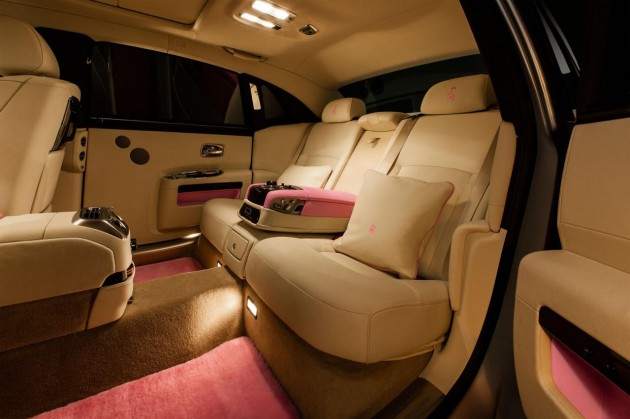 The project is headed by UK breakfast show radio host Chris Evens, who also happens to be the owner of a set of FAB1 number plates that he's kindly donated to the Ghost for the duration of the project.
The car has been custom built by Rolls-Royce and features a pink theme throughout.
The exterior has been splashed with a coat of pink paint, adorning every panel on the car except the bonnet and front grille. Even the hubcaps are pink.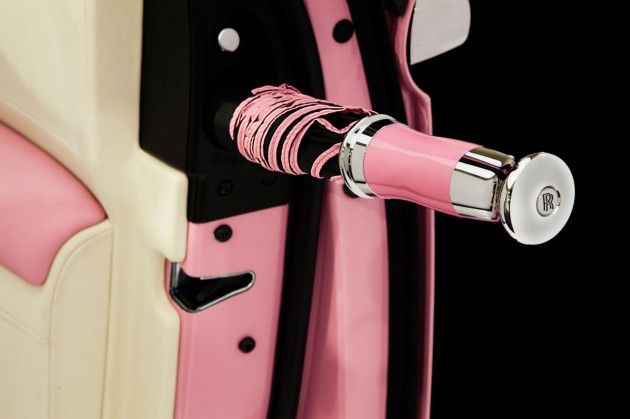 The interior also received 'Blushing Pink' and Creme Light leather trim, pink umbrellas, lambswool floor mats, and bespoke FAB1 scuff plates.
Rolls-Royce sales and marketing director, Jolyon Nash, jumped at the opportunity to help out the charitable organisation.
"When I received the call from Chris Evans to support FAB1 Million, we immediately sprang into action. It's taken countless hours to create such a special car but every minute spent is absolutely worth it for such a valuable cause. We wish the project every success."
The Rolls-Royce Ghost features a 6.6-litre V12 engine that produces 420kW and 780Nm. Australian pricing for the Ghost 664L starts from $655,000.
The project officially launches in the UK on April 18.