Although the Jaguar XFR is a weapon of a sedan, the more regular 3.0-litre turbo-diesel V6 version has plenty of go, and, as it turns out, plenty of potential for tuning. Lober1899 has come up with a package to prove just that.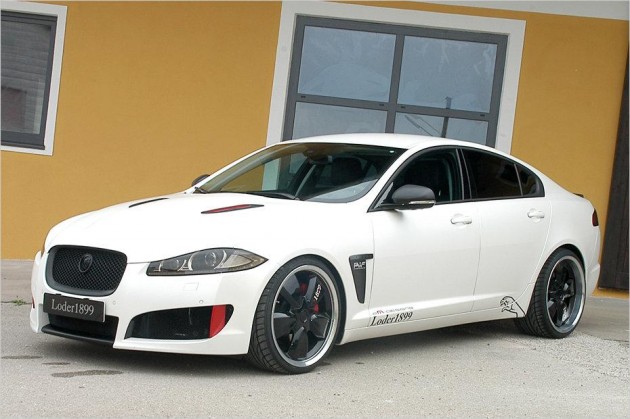 Through the use of a revised engine computer, power is taken from the factory 202kW rating out to a more serious 231kW rating. Torque is also boosted from 600Nm to 680Nm.
So what does this mean out on the road? Acceleration from 0-100km/h is possible in 6.2 seconds, or around 0.2 seconds quicker than the standard car.
To further separate the XF from its untouched factory friend, Loder1899 has also devised a bit of a styling package. It includes a set of dark 21-inch alloy wheels with 255mm-wide tyres, as well as a number of carbon fibre bits and pieces for the exterior, such as a rear diffuser and lip spoiler on the boot.
Various aspects are blackened to give the entire package that white and black colour scheme too. Tinted windows, a blackened front grille and bonnet vents, and side mirrors and vents complete the look.
You would have to admit, the car has come up very well. It looks savage and beastly.