Prototypes of the upcoming 2012 Mercedes-Benz G65 AMG super-tough off-roader have been spotted undisguised in Dubai. The G65 AMG will be the most powerful version of the military-style SUV ever made.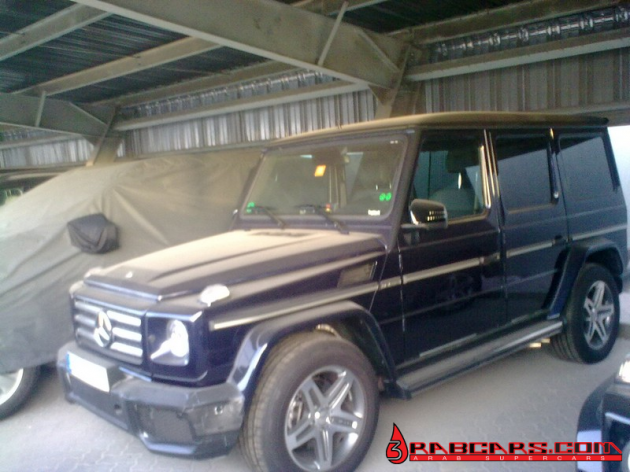 Official details of the new Mercedes-Benz G65 AMG, successor to the G55 AMG, are yet to be released. According to reports though, it will feature a 6.0-litre twin-turbo V12 developing around 450kW of power and 1000Nm of torque.
As outlined in these images first posted on 3rabcars.com, the new Mercedes-Benz G65 AMG will come with a revised interior layout over the current G55 model, including a new 320km/h speedo, sports seats, a new centre console and sports leather-covered steering wheel.
The new G65 AMG will also come with various performance exterior features, including side-exit exhausts, aggressive new side mirrors, and chunky AMG alloy wheels. These features will help the model continue on as one of the coolest vehicles around.
It's unknown at this stage if the new G65 AMG will go on sale in Australia, but if you're a big fan of the G-Class, Mercedes-Benz Australia currently offers the G55 AMG – using a 5.5-litre V8 developing 373kW and 700Nm – as well as the Mercedes-Benz G350 BlueTEC – using a 3.0-litre V6 developing 155kW and 540Nm.