A third trailer of Ron Howard's upcoming Rush movie has been released, giving us all more of a glimpse of the gripping new F1-focused movie.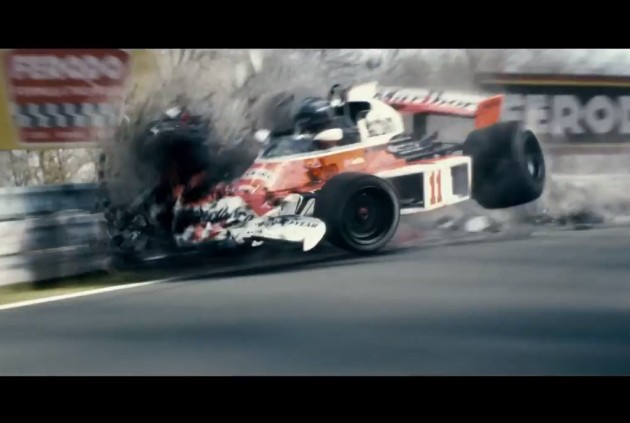 The new movie will be based on the lifestyle and the scene of the 1976 Formula One season, specifically, tracing the lives and rivalry between Niki Lauda and James Hunt; two of the biggest names in the sport at the time.
By the looks of this latest trailer, the movie will feature lots of special effects, F1 cars, sex, famous racing circuits, and prestigious localities. To put it briefly, it looks like it will not only be a brilliant film for car/F1 enthusiasts, but also a great watch for general movie fanatics.
Rush hits cinemas during September.