An image has surfaced revealing the new 2013 Volvo XC40 SUV. The small off-roader is based on the new V40 hatch, and is set to rival the likes of the BMW X3 and Audi Q3.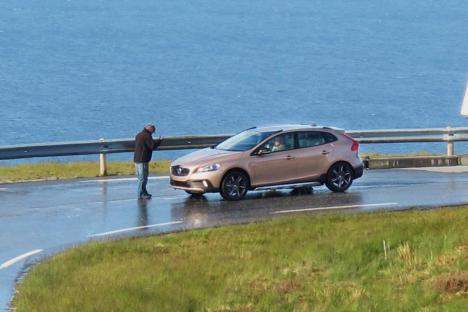 First published at worldcarfans, the image clearly reveals the design relationship between the new Volvo V40. The styling language is also carried over from all modern Volvo vehicles, using sharp lines, a pronounced nose, and sporty highlights such as the alloys and side skirts.
Being an SUV, the XC40 also gets a smattering of aluminium and tough-themed highlights, such as the inserts in the side skirts, a matching insert in the lower front bumper bar, and black unpainted scratch-resistant bumper extensions.
The power lineup is likely to be borrowed from the V40, including the 2.5-litre 'T5' turbocharged five-cylinder engine producing 187kW. A range of diesel options is also expected with power outputs of up to 130kW.
All-wheel drive is expected to be fitted to the higher-end models, with front-drive equipped for the more eco-friendly variants.
The 2013 Volvo XC40 is expected to debut at the Paris Motor Show, kicking off in September.