Hyundai's next-generation Grandeur (also called Azera in some markets) has been previewed with detailed renderings by the company, showing bold and confident proportions as well as Genesis-inspired details.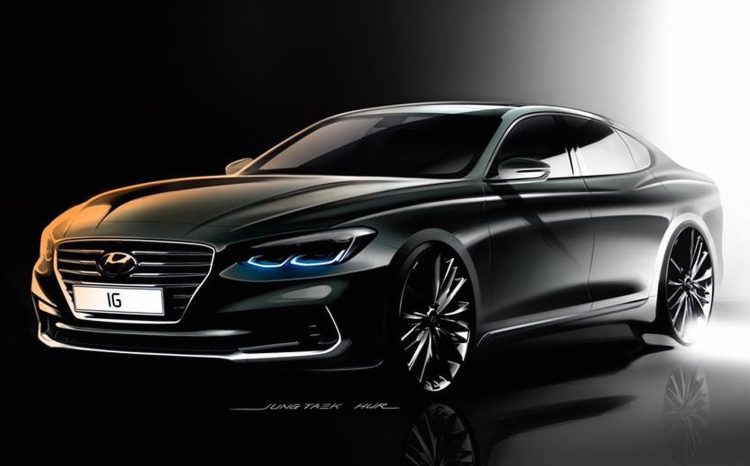 The 2017 Grandeur/Azera will be the company's largest and most luxurious sedan to wear the Hyundai badge, sitting above the Sonata. In Australia the car currently known as the Hyundai Genesis is soon to become the Genesis G80, joining the 7 Series-fighting G90 and imminent 3 Series combatant, the G70.
The upcoming Grandeur has a decidedly rear-wheel drive silhouette, with a pronounced bonnet line and defined rear hips, with a Buick Avenir-esque pinched beltline. The front end features an expression of the company's new corporate grille as seen on the new i30, while the headlights incorporate LEDs.
Hyundai says the new Grandeur will "spearhead a new era" for the company's design with the "cascading grille just one of the many styling features".
The car will go on sale in Korea next month, meaning a full reveal is likely just around the corner. No word on if it will return to Australia, but sister company Kia's rear-wheel drive sedan is on favourite to come here and may fill a void left by Falcon and Commodore.