Nissan is previewing the all-new Euro-spec 2015 Nissan Pulsar ahead of its debut next week. The new model will showcase the company's latest styling language, and come with plenty of innovative features to help it stand out in the small car segment.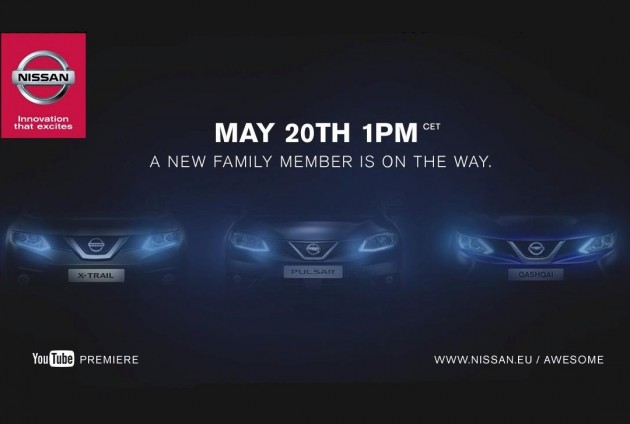 As you can see from this teaser image, the front end takes on Nissan's design theme as seen on the new Pathfinder, X-Trail and Murano. There's the V-shape grille at the front, soft bonnet lines and curvy front guards, and LED-infused headlights.
Specifications and engine details are yet to be revealed. It's understood Nissan is looking to compete directly with the Volkswagen Golf, and will introduce a competitor corresponding to the entire range, including a eco-friendly entry-level up to a performance hot hatch.
Inside will also be packed with enough equipment to ensure it remains competitive, with features like sat-nav, parking assistance, and a sporty panoramic glass roof likely to become part of the package.
It will be interesting to see what Nissan comes up with. All will be unveiled on May 20 next week.