Following the unveiling of Apple's first all-new device in five years, Apple shareholders put the pressure on CEO Tim Cook during question time in regards to a potential partnership with Tesla Motors.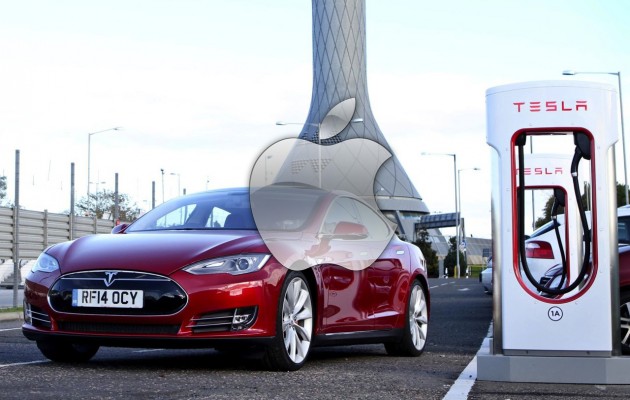 "Quite frankly, I'd like to see you guys buy Tesla," A shareholder told Mr Cook during the annual meeting in Cupertino, California. The sentence received a large applause from the audience.
"We don't really have a relationship with Tesla," Cook replied, moving the focus to Apple's new CarPlay system, a new infotainment system developed by Apple. "I'd love Tesla to pick up CarPlay. We now have every major auto brand committing to use CarPlay."
Investors in the past have responded very positively to a possible Apple-Tesla partnership, with Tesla shares soaring above $200 on the back of a meeting between CEO Elon Musk and Apple's head of mergers and acquisitions.
But some investors weren't satisfied with this dodging. "There's something else I'm in love with that's not Apple – that every time I see it just blows my mind  – and that's when I open my garage and see my Model S," asked another shareholder. "We're very focused on CarPlay," Cook replied.
While Apple hasn't officially confirmed anything relating to an Apple car, the tech giant has reportedly assembled a team to research and develop electric vehicles.
If Apple was to enter the electric vehicle market, it would be competing against the likes of GM and Tesla Motors, two companies that are aiming to produce a sub-$40,000 EV with a range of more than 320km by 2017.
There's no love lost between the two companies however, with reports that Tesla currently employs more ex-Apple employees than any other company worldwide. "Apple tries very hard to recruit from Tesla… but so far they've actually recruited very few people," Tesla CEO Elon Musk said in a Bloomberg News report.