The Renault Megane RS 250 is a screamer from the factory, however, UK-based aftermarket specialist RS Tuning has released a tuning kit known as the Renault Megane RS 250 RS Tuning Stage 2 upgrade program.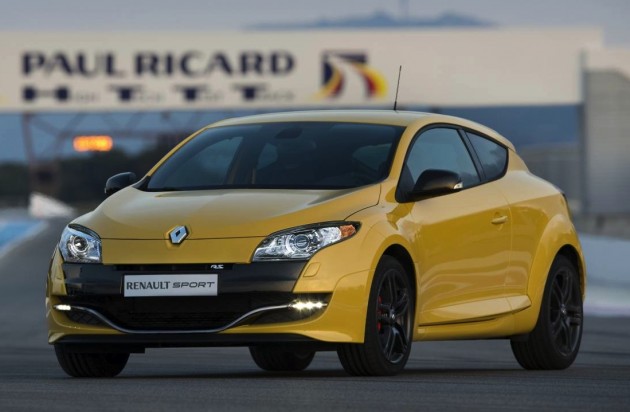 The regular Renault Megane RS 250 pumps out 184kW and 340Nm using a 2.0-litre turbocharged four-cylinder engine. RS Tuning's Stage 2 program sees figures jump to 236kW (52kW rise), and 488Nm (140Nm rise).
This is achieved thanks to a Milltek stainless steel performance exhaust system, freeing up exhaust flow, and a Forge Motorsport high flow intercooler which brings intake temperatures down, providing more horsepower. An ECU tune/re-map is also part of the program.
With the Stage 2 upgrade, 350Nm is available from just 2500rpm.
RS Tuning gives customers the choice of a sports catalyst for legal road driving, or a cat bypass for when you hit the track.
The Stage 2 kit costs around £2199 (approximately AU$$3300) for the cat bypass version, or £2499 (approximately AUS $3750) for the street legal sports catalyst model (based on UK emission standards).
As you can read from our full Renault Megane RS 250 Cup Trophee review, the little hatch is already a cracker of a car. The Renault Megane RS 250 RS Tuning Stage 2 program could only heighten the senses even further.
Also check out:
– Renault Megane R.S. 250 Monaco Grand Prix Limited Edition announced for Australia
– 2011 Renault Megane RS 250 Cup Trophee review