Shelby SuperCars (SSC) has announced one last limited edition send-off model for the Aero; the SSC Ultimate Aero XT edition. With 1300hp, it's looking to take out the Bugatti Veyron Super Sport.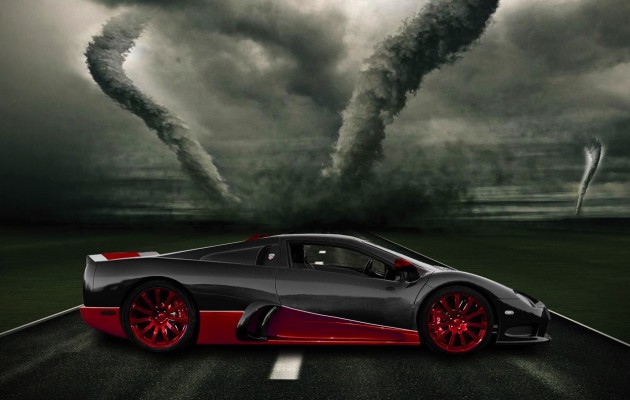 The SSC Ultimate Aero is known unofficially as the fastest car in the world. For the company to do a limited edition high performance version, you just know it's going to be epic.
In the back of the Aero XT sits a 6.9-litre twin-turbo V8 churning out a colossal 970kW, or 1300hp, and 1359Nm. This is transferred through to the rear wheels, after going through a seven-speed auto-type transmission.
The figures? Try 0-100km/h in 2.65 seconds and a top speed of 439km/h. It's a jet fighter for the road.
SSC plans to make just five of these XT versions, and the lucky customers will get to choose a bespoke colour scheme that won't be used on any future SSC models, for that added exclusivity. Prices haven't been announced.
These five will be the last Ultimate Aeros ever made, as production facilities make way for the upcoming SSC Tuatara; an extravagant hypercar boasting 1350hp (1006kW).