Development of BMW's new flagship model, the BMW M8, is almost complete following the international launch of the new 8 Series. It's set to come in as the most powerful production BMW ever.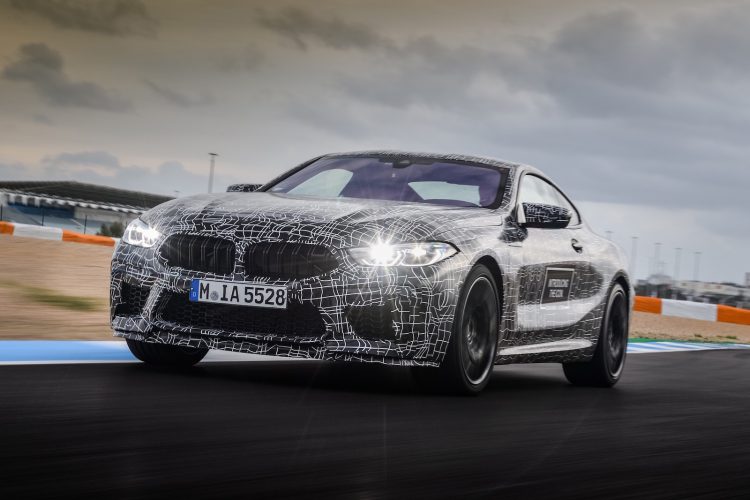 At this stage BMW M hasn't confirmed the final specifications, but says it will come powered by a twin-turbo V8 that produces "north of 440kW". As we know, such an engine already exists in the new M5 where it produces 441kW. However, the new M5 Competition develops 460kW. We suspect this tune will make its way under the M8's bonnet.
All of that power will go through an eight-speed automatic and into a "rear-biased" all-wheel drive system, with the ability to switch to rear-wheel drive at the touch of a button. To ensure a rich and full-bodied soundtrack, the M8 will feature a flap-controlled exhaust system with dual branches and trademark quad-outlet tailpipes.
Braking power will come courtesy of cross-drilled and inner-vented disc brakes measuring 395mm at the front, clamped by six-piston calipers. At the rear you'll find 380mm discs that are clamped by single-piston calipers. Those wanting more will be able to option for a set of 400mm front and 380mm rear M carbon-ceramic items. Encompassing these are a set of 19-inch light alloy wheels or optional 20-inch units.
BMW engineers are almost done engineering and fine-tuning the new machine, with various prototypes being subjected to all kinds of harsh testing in a variety of conditions. Speaking about the car in a statement, BMW said:
"The vehicle concept has all the ingredients – in terms of weight minimisation, centre of gravity, weight distribution, wheelbase length and track width – to deliver handling characteristics centring on standout lateral and longitudinal dynamics."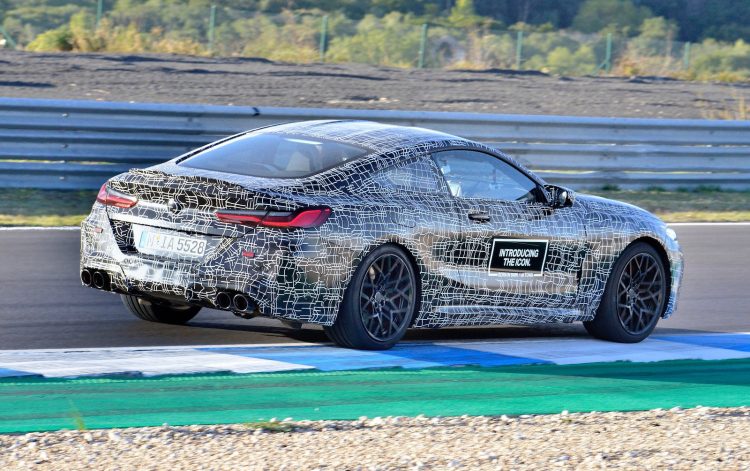 Underneath, the M8 will adopt a double wishbone front suspension setup with M springs and adaptive dampers, with a five-link rear end. The track width is increased at the front for the M8 over the regular 8 Series, while the rear uses unique toe links with stiffer rubber mounts and stabiliser bars, and more rigid wishbones.
BMW confirms the M8 will launch "in the course of 2019", and says it will be available in convertible and Gran Coupe form – the 8 Series Gran Coupe is yet to be unveiled in regular form. A video recently hit the 'Tube capturing an M8 prototype hunting around the Nurburgring. Check it out below.
c