We heard speculations last month that suggested Fiat's version of the Mazda MX-5 could potentially be badged the Fiat 124, stemming from the fact a trademark application for the name had recently been registered in US. Now the company's boss has confirmed that is the case.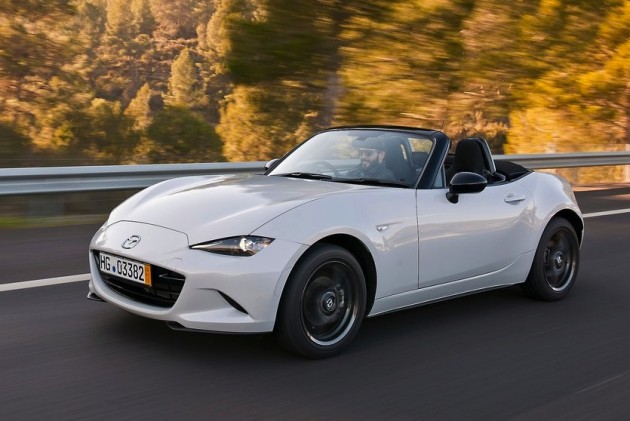 Speaking with Auto Express at the Geneva Motor Show, Fiat Chrysler Automobiles boss Sergio Marchionne confirmed that the Italian version of the co-development project between Mazda and Fiat would indeed be called the Fiat 124.
Brand enthusiasts will recognise the name from the classic Fiat 124 of the 1960s. Like the original, the new model is expected to showcase a unique, stylish body design. Compared with the MX-5, we could see more flamboyant curves and of course plenty of Italian flair.
The Italian roadster is likely to adopt the exact same platform and underpinnings as the Mazda, with weight sitting below the 1000kg mark. Engine and transmission options are set to be different to the Mazda's though, with the company's 1.4-litre MultiAir turbo being the most likely option.
Reports say we might also see a performance Abarth version introduced later down the track, equipped with the sub-brand's potent 1.4-litre turbo producing around 140-150kW. Such a version would also come with bespoke suspension and brakes, and some special design enhancements.
More details on the new Fiat 124 are expected later in the year, with an on-sale date tipped for 2016 some time. An Abarth version isn't likely to appear for at least a year after that.