An image showing the new Renault Alpine A110-50 Concept car has been revealed ahead of its debut this weekend in Monaco. The Concept celebrates the 50th anniversary of the classic Alpine A110 sports car.
According to reports, the concept is based on the Renault Megane only it's built on a tube chassis and features a 300kW V6 powerplant. Further specifications are yet to be revealed at this stage.
Looking at this image, you can see it does share some similarities, and take inspiration from, the Renault DeZir concept car which debuted in 2010. It showcases a high waistline all round with a bubble dome cabin structure.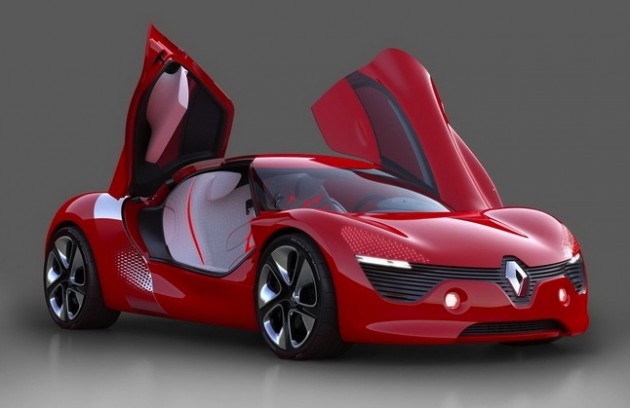 It also features a very aggressive bodykit and extensions, including a low front spoiler, racy side skirts, and a futuristic yet large rear wing. It's hard to spot the connection to the original Alpine A110 other than it's a blue two-door. There is a set of grilles at the front which show some relationship.
Rumour has it a production version will eventually hit the showrooms, likely in Europe only. It would compete against the likes of other sports cars/track cars, such as the Lotus Exige S.
Full details are expected to be released at the car's debut in Monaco this weekend.