Chinese manufacturer Qoros has teased the automotive world with a design sketch of its next model, the Qoros 2, to be unveiled at the 2015 Shanghai Auto Show.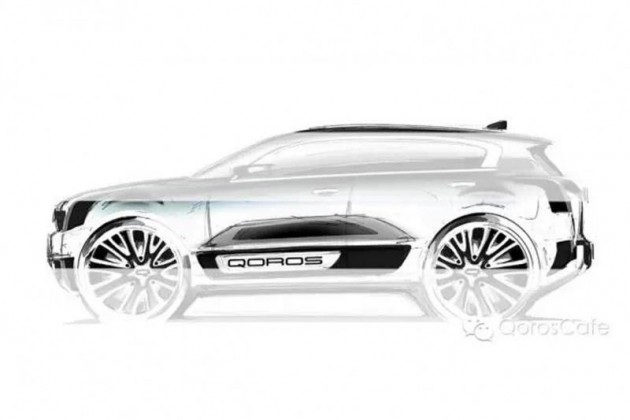 In recognition of the booming compact SUV crossover market segment, Qoros is planning a new SUV with sleek styling and a jumped up stance, following in the footsteps of the Qoros 3.
Rumors suggest the 2 will be powered by a 1.8-litre turbocharged petrol engine, with an output of around 136kW. It might come with at least an optional all-wheel drive system although the company is yet to confirm.
Details are few and far between at this stage, but Qoros is set to put the creation into production as early as the fourth quarter of this year. It's expected to come with Qoros's advanced QorosQloud connection interface and plenty of on-board tech to keep even the savviest of passengers happy.
All will be revealed at the Shanghai show, starting April 22. Stay tuned for updates.