Check out the PSC Motors SP 200-SIN. It's the latest in a string of hypercars earmarked for production next year, as previewed last week.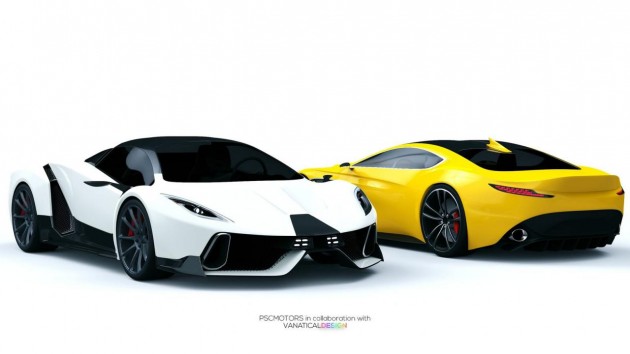 What sets this one apart is that it was designed by 15-year-old Jennarong Muengtaweepongsa, from Thailand. Yes, fifteen years old. While most 15-year olds are fighting a losing battle with zits and hormones, Jennarong has designed an up-to-the minute modern supercar, replete with carbon fibre construction, retractable spoiler, LED lights and a massive diffuser.
Las Vegas startup company PSC Motors plans for 35 units to be produced every year, all powered by a 783kW 9.0-litre V8 matched to a 485kW electric motor, totalling 1268kW. Projected performance figures are 0-100km/h in 2.8 seconds, with a 450km/h top speed. It is expected to weigh 1400kg, with an electric-only range of 48km.
Whether this rubs shoulders with the McLaren P1s and LaFerraris of the world or the pile of vapourware hypercars or not is irrelevant. We think this young designer has a very bright future, and the design is a remarkable achievement for someone his age.