Porsche has revealed a prototype version of its new LMP1 race car which will compete in the 2014 World Endurance Championship and Le Mans. The news comes just over a week away from the 2013 Le Mans event.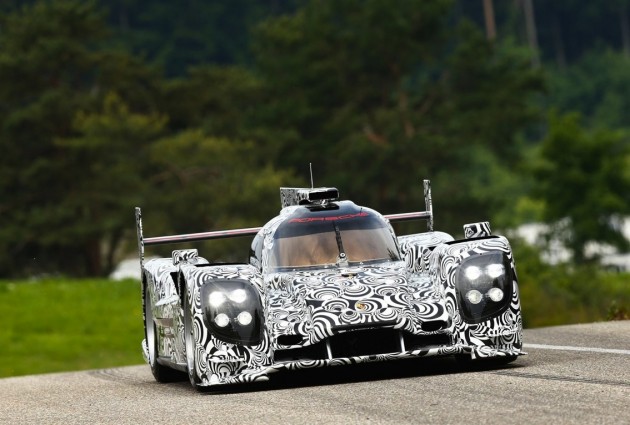 The prototype has completed its first testing session at Porsche's dedicated test track at the Research and Development Centre in Weissach, Germany.
The tests were carried out with Timo Bernhard behind the wheel, while the complete Porsche AG board of members were there to oversee the operation. Fritz Enzinger, head of the LMP1 programme, said,
"We are well on schedule. Our newly-formed team has worked with utmost concentration on getting this highly complex vehicle on the track as soon as possible.

"From 2014, the regulations are primarily based on efficiency. This makes the competition amongst engineers more interesting and presents us with completely new challenges."
Specifications and engine details are still under development and have thus not been released at this stage. It looks like the racer will come with some complex aerodynamic features though including to the front end, and some beamingly large LED headlights.
Matthias Muller (above), chairman of the executive board at Porsche AG, said,
"The engineers were able to start with a blank sheet of paper in the design of the new LMP1 car that was out here today on the Weissach race track for the first time. Hence, they were able to apply many new technologies within the framework of the regulations that will also benefit the customers of our road-going automobiles in the future. After all, there's a race car in every Porsche."
More details and more images are expected to be released as the development unfolds.