Remember the McLaren teaser from a couple of weeks ago which we thought was for a '570LT'? This is it. Meet the new McLaren 600LT. It follows in the footsteps of the 675LT, marking the next chapter in the McLaren Longtail story.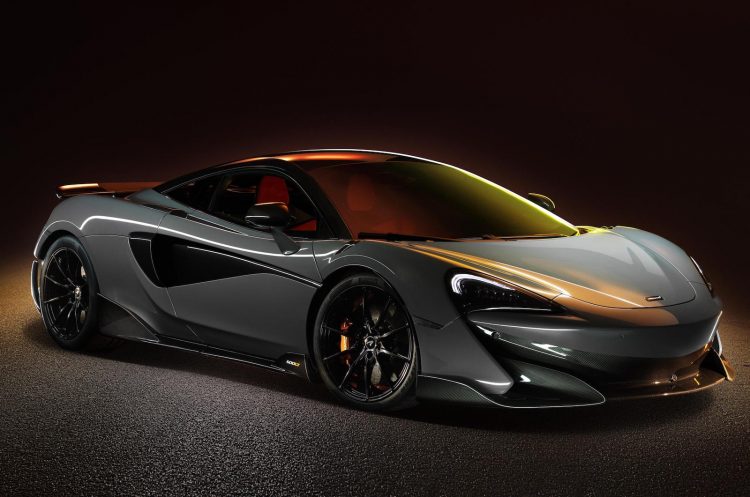 The new model is based on the 570S in the Sports Series part of the showroom range. However, it has been given a major overhaul to help trim weight and make it more focused for the track, while also adding more power for the engine.
Speaking of which, the engine compartment houses a 3.8-litre twin-turbo V8 that has been tuned and tweaked to produce 442kW and 620Nm (up from 419kW/600Nm in the regular 570S). Acceleration times for the 0-100km/h sprint haven't been mentioned, but this car is more about track performance and speed than anything else.
Thanks to a number of bespoke optional items, the 600LT can weigh as little as 1247kg. You've got carbon fibre racing bucket seats inside and lightweight Alcantara trimming, an optional carbon fibre roof by MSO, vented carbon fibre front guards also by MSO, and other little bits and pieces to help trim weight.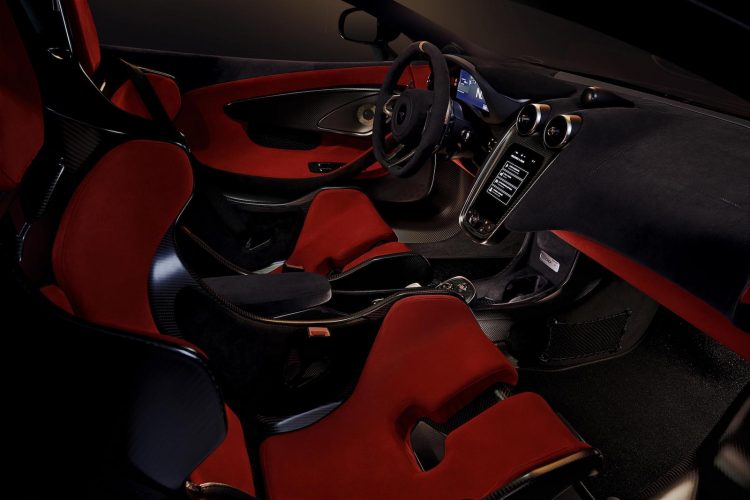 As for the exterior, it takes on the 'Longtail' philosophy, first inspired by the McLaren F1 GTR Longtail racing car. The 600LT is 74mm longer than the car it's based on. The front splitter is extended, as is the rear diffuser and fixed rear wing. It also showcases bespoke bumper bars and exterior details.
McLaren says more than 23 per cent of the parts are different on the 600LT compared with the 570S. Some of the other highlights include forged aluminium double-wishbone suspension, a special lightweight braking system taken from the Super Series lineup, quicker steering, stiffer engine mounts, and relocated exhausts. Mike Flewitt, CEO at McLaren Automotive, said:
"The 675LT resurrected the revered name, creating the purest distillation of the sheer driving pleasure embodied by all McLaren cars. Now we are further extending our very special LT family –albeit in limited numbers – and once again showcasing the ethos of optimised aerodynamics, increased power, reduced weight, track-focused dynamics and enhanced driver engagement that are the hallmarks of a McLaren 'Longtail'."
Only a limited number of the McLaren 600LT will be produced, with an Australian potential yet to be confirmed. Prices in the UK will start at £185, 500. It's available to order now.