Mazda's family of SUVs, which includes CX-3, CX-5 and CX-9, is about to gain a new family member in the form of the seven-seat CX-8.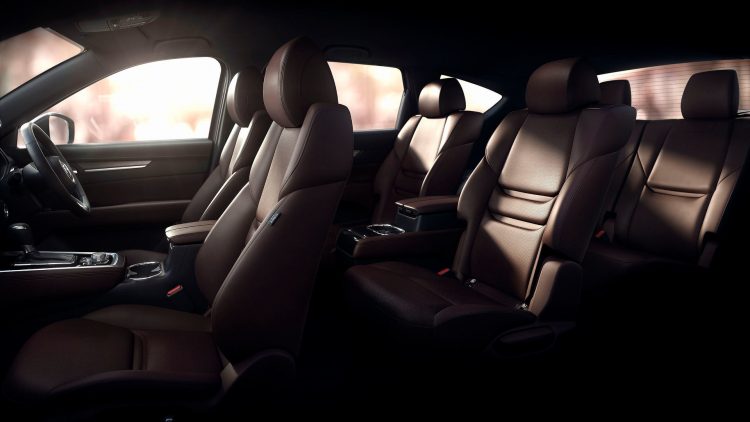 Mooted for now as a Japan-only model, it is understood the CX-8 is a coupe-SUV version of the CX-9, as they both share a wheelbase of 2930mm. Height is down by 17mm, overall length by 115mm and width is 129mm less. It appears the CX-8 will have a similar relationship to the CX-9 as the overseas market CX-4 coupe SUV does with the closely related CX-5.
Interestingly, instead of the 2.5-litre turbocharged petrol engine in the CX-9, the CX-8 will utilise the 2.2-litre diesel seen in the 6 and CX-5, where it makes 129kW and 440Nm.
The seating configuration is three row, as you can see by the teaser image, with the option of seven seats, or an interesting 2+2+2 six-seater layout as previewed here, with single buckets in the middle row.
While cars like the upcoming CX-8 and CX-4 seem to be restricted to overseas markets for now, Mazda is cleverly predicting the trend of coupe-SUVs, that BMW and Mercedes-Benz (and soon Audi) currently build, filtering down to mainstream carmakers. If this happens, no doubt Mazda will work hard to make it available in our market. Until then, a seven-seater CX-5 should be here by year's end.