Porsche has given us a sneak peek at what buyers can expect from the interior of the third generation Panamera, with the company sling-shotting the layout well into the 21st century with a tech-heavy cabin.
Officially, the Porsche Panamera won't be revealed until the end of the month, but that hasn't stopped it from teasing us with some interior shots and trickling out some important details like the tech upgrade, reshuffled cabin and news of the optional leather-free upholstery choice for buyers.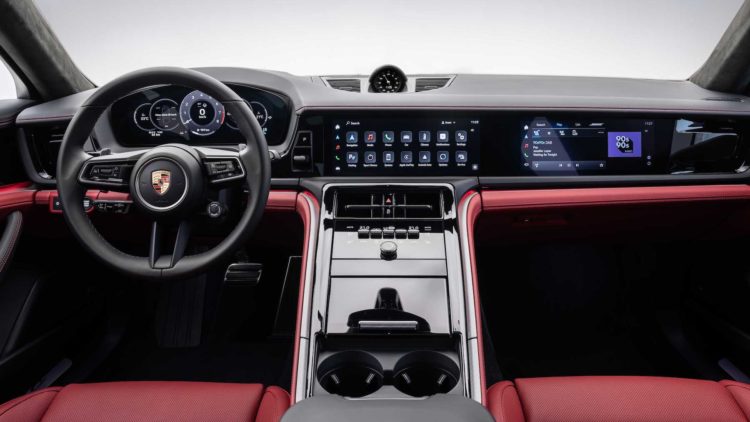 We'll kick off with the obvious: the Panamera is set to adopt a Taycan-inspired 'Driver Experience Control' layout that the battery-electric sports saloon pioneered back in 2019.
Porsche says a key ingredient of that driver-focused layout is to position important controls in close proximity of the steering wheel for quick, easy adjustments on the move, meaning the driver can toggle through menus with inputs beside the digital instrument cluster.
The gear selector lever has also been relocated beside the digital instrument cluster, opening up more space on the centre console that has been utilised as a large, touch-sensitive panel for the climate control settings.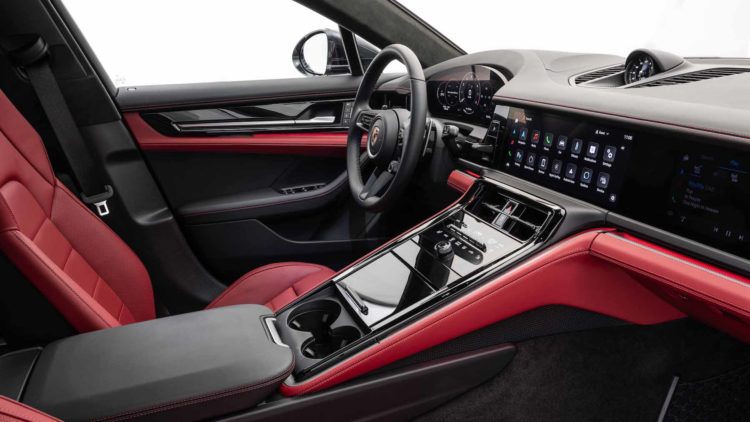 On the tech front, the Panamera is set to pick up a heap of new high-definition displays, with the array headlined by a free-standing 12.6-inch display, an additional display in front of the front passenger and the option of a head-up display.
The upcoming Panamera is set to see its wheelbase stretch out once again, meaning second row space and comfort remains a top priority.
The layout sees Porsche retain the unique design that has the centre console stretching its way from the front dash all the way back between the rear passengers, which features an inbuilt control panel that now picks up ambient lighting.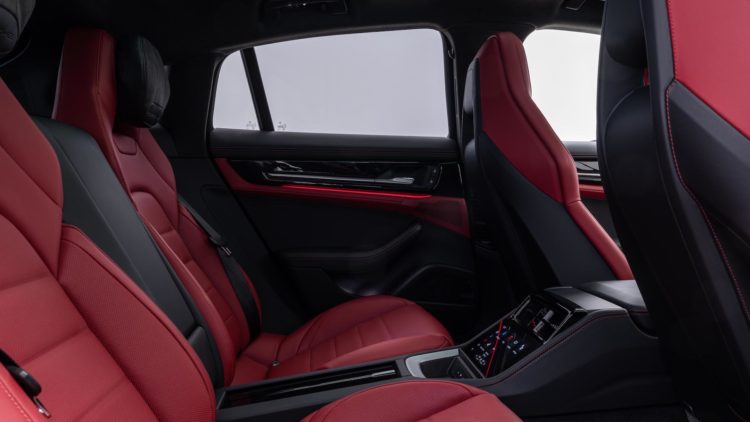 In terms of the rear bench seat, Porsche says it has perfected its foam recipe with even more elasticity and comfort, while long-wheelbase Executive variants will pick up a revised, contoured rear seat system for even greater comfort.
As we've mentioned, Porsche is set to offer the Panamera's interior with the option of a leather-free upholstery choice featuring a mix of Race-Tex and Pepita fabric.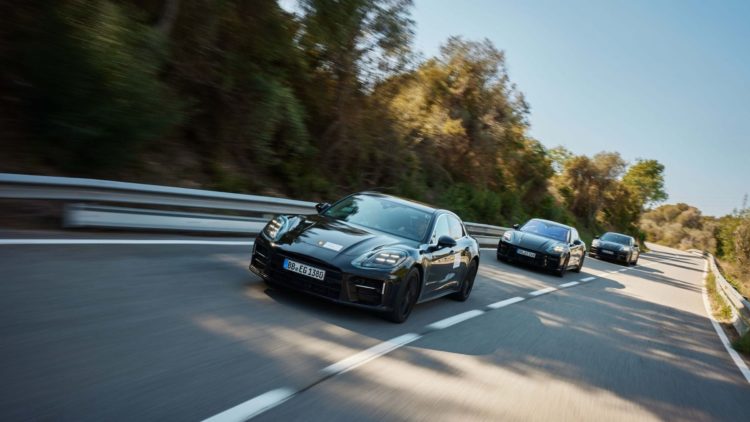 The third generation Porsche Panamera is set to be officially unveiled on the 24th of November, debuting with no less than four E-Hybrid variants; we'll be sure to report back with powertrain details when it's been officially launched.