Images have surfaced showing what could turn out to be BMW's next 'i' model and next entrant into the world of EVs, known as the i5.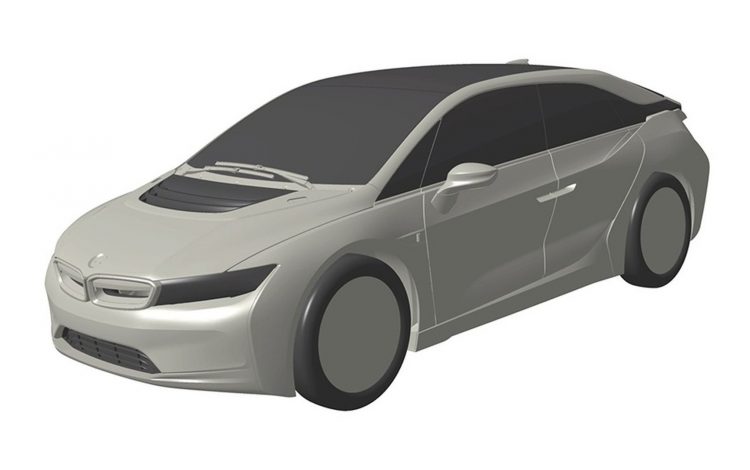 The digital renderings are part of a patent application submitted by BMW to the Japanese patenting office in April this year, and only recently caught the eye of Autoguide.
As you can see, the front fascia looks very similar to the design language employed in BMW's current i3 and i8 models, with the traditional BMW kidney grilles and a longer body than the i3, complete with aerodynamic swoops.
We reported earlier in the year that BMW's board was planning replacements for the i3 and i8, as well as preparing an all-electric sedan which this could in all likelihood prove to be. In that same report rumours swirled that power could be anything between 101kW-184kW, transferred to all four wheels.
In addition, other reports circulating late last year were stating that BMW's board was nearing the "final stages" of its design proposal, with sales and marketing board member Ian Robertson adding a possible i5 model would enter the EV market to challenge EVs like the upcoming Tesla Model 3.
If the packaging of its entry-level i3 model is anything to go by, the i5 could come with a lithium-ion battery pack with an optional petrol-powered range extender for an added fee. The finished product could be some time off as prototypes haven't even been seen yet.