Porsche has revealed a teaser image and the name of its new upcoming mid-sized SUV, called the Porsche Macan. It was previously nicknamed the Porsche Cajun in the industry, as a combination of Cayenne Junior.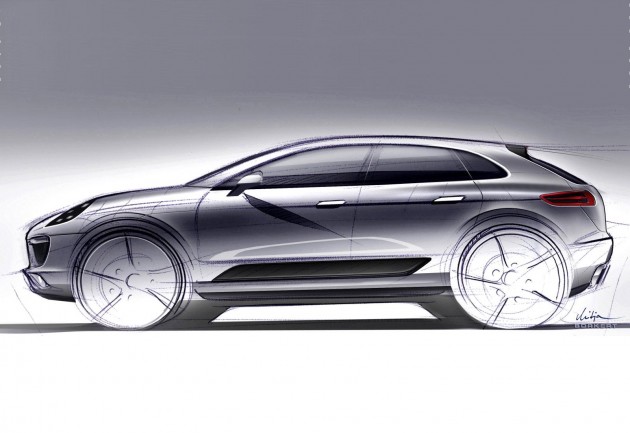 The Porsche Cayenne is the German company's most popular vehicle, in terms of sales, so it's only natural for the company to bring out a smaller version to suit the SUV market.
Limited details have been released, however, Porsche has said the new Porsche Macan will possess the same dynamics, power and fascination, true to the sports car company's philosophy and character. Bernhard Maier, member of the executive board sales and marketing of Porsche AG, recently said,
"The Macan combines all sports car characteristics with the benefits of a SUV and is a genuine Porsche. The name of a new Porsche has to fit with the brand, sound good in very many languages and dialects and evoke positive associations."
It's understood the Macan, meaning 'Tiger' in Indonesian, will be built on the same platform as the Audi Q5. The chassis is set to be beefed up according to Porsche specifications though, and is likely to feature a number of high-performance engines.
Engine speculations include a tuned version of Audi's 3.0-litre turbo-diesel V6, which produces 180kW and 550Nm in Audi vehicles, as well as a 3.0-litre turbo-petrol V6. A hybrid version is also on the cards.
The Porsche Macan is set to go on sale in 2013. We'll keep you updated with more details as they come.