How's this for a wicked Sunday racer? The KEM Audi Quattro S1 features an 800hp engine, and the mother of all bodykits including a huge multi-plane rear wing.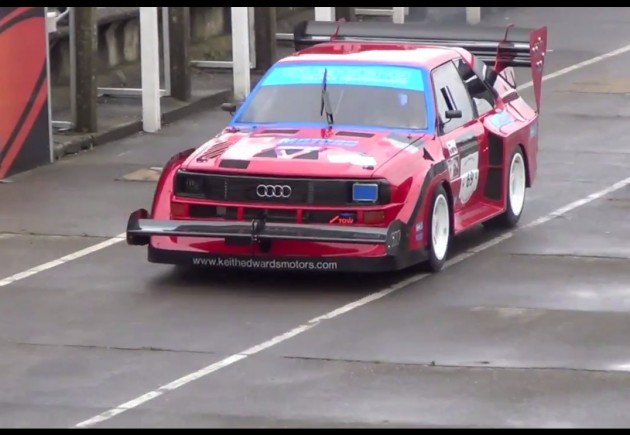 The Audi Quattro S1 is remembered as one of the fastest rally cars in the world, and one of the quickest of the Group B Rally legends. It features a screaming 2.1-litre, heavily turbocharged five-cylinder engine, hooked up to Audi's famous quattro all-wheel drive system. In some tunes during its final days competing in Group B, the Quattro was known to produce around 441kW (600PS).
For this specially built version, power is boosted to a mind-bending 597kW. It also uses a full sequential racing transmission, and showcases an immaculately presented aerodynamics kit, with intricate intakes and spoilers on every surface.
Check out the video below as Keith Edwards wrestles the beast through stages at a recent Isle of Man rally.