Toyota US is considering boosting the TRD sub-brand, according to a recent report, which could see the introduction of more sports models including the possibility of a Camry TRD.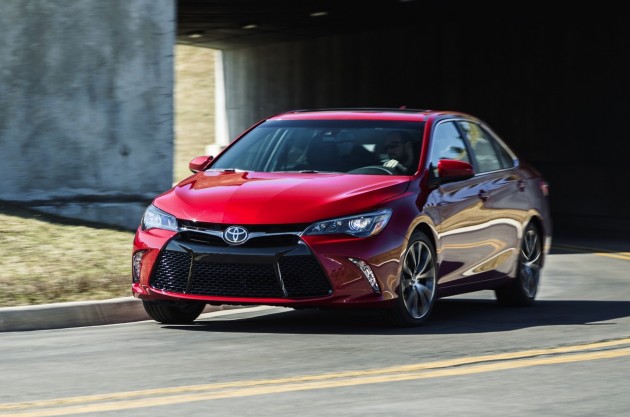 TRD fans will remember the HiLux TRD and the Aurion TRD in Australia from a few years back, both of which featured a supercharged version of the company's 3.5-litre V6 producing 240kW. More special editions like these could be on the way, at least in overseas markets.
Toyota US currently races in the nation's NASCAR series with a Toyota Camry, albeit hugely modified. The sport is the most popular form of motorsport in the country and certainly one of the most popular in the world. It's believed Toyota may want to provide a connection between its race cars and cars that the public can buy. This would all tie in well with Toyota president Akio Toyoda's plan to liven up the brand image.
Although the TRD brand is gone from Australia, if more products are developed on a global scale we could see the fruits of the labour in the near future. Speaking to Automotive News in the US, Bill Fay, general manager of Toyota Division, said,
"I think we'd probably start with Camry and see if there is a little magic we could work with some of the TRD equity that we have. Camrys are out there during season racing every Saturday and Sunday in NASCAR. So I think there's a logical fit there."
TRD is still a very popular sub-brand in the US, where you can get sporty iterations of various large utes and SUVs including the Tundra and Tacoma. Apparently around 40 per cent of buyers of these vehicles are opting for the TRD variant, which means there is certainly a market for it.
The Camry sold in the US (pictured) is different to the one sold in Australia, but perhaps there is demand for a sports version Down Under? At the moment the sportiest Camry you can buy in Australia is the Camry RZ, which simply sees a few black garnishes added to the exterior and minor performance enhancements. But it is proving to be quite popular. What do you think? Would you like to see more TRD variants in Australia?