Potentially official images of the new 2014 BMW X5 have surfaced online. These were apparently taken from an early scale model brochure, showing the X5 in full detail. The new model looks like it will take a design direction set by the new 3 Series and 6 Series.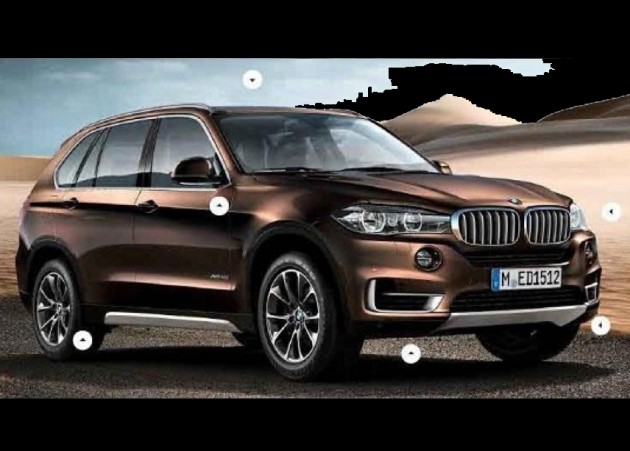 At the front you can clearly see a thinner headlights design compared with those used on the current model. This fits right in with BMW's latest design language. The headlights also join the centre grille with a slimming lense, again, like the 3 Series.
The bonnet appears to be much flatter than the current model, while the whole face seems fuller and chunkier, with bolstered wheel arches giving it a wide and imposing stance. Contrasting silver highlights top it all off.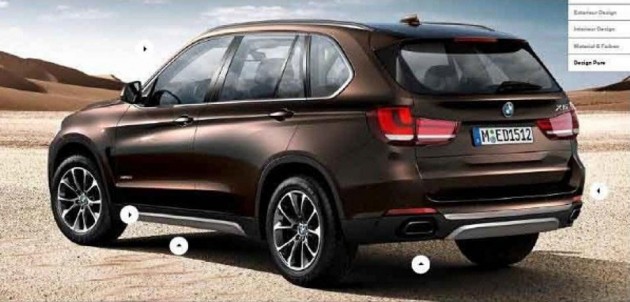 The credibility of the images is still not quite clear. As far as we know they first appeared in a Jadi Modelcraft brochure and were soon snapped up by a die-cast specialist and put onto Facebook.
Images aside, the next-gen X5 is expected to come with a similar lineup of engines, including turbo-diesel and turbo-petrol units. A new 2.0-litre turbo-diesel is tipped to join the range for the first time, offering superior fuel economy with around 180kW, while the current engines may receive a slight power boost and an improved fuel economy as well.
The new model isn't set to arrive until at least the second half of this year.