American-based automotive publisher Autoblog has apparently been handed a letter from Porsche that was sent out to one of the many affected GT3 owners.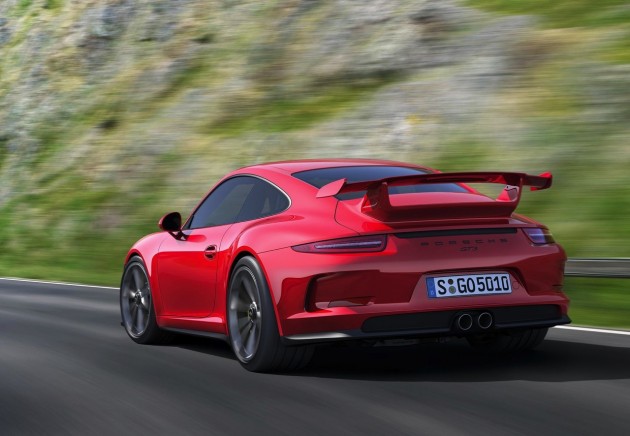 Last month Porsche issued a recall of all 991 GT3 vehicles sold (785 in total) when it received word that two GT3s went up in smoke for no apparent reason. It's understood that the engine blocks in the cars cracked due to faulty or poorly-fitted conrod bolts, which then caused oil to leak out and burn on the exhaust.
Porsche has taken no chances, ordering all 785 991 GT3s built so far to have their engines completely replaced.
The letter reportedly states that Porsche will add an extra year to the owner's existing new-car warranty.
The new engines are fitted with an 'optimised piston rod screw connection', which is set to cancel out any future issues. Porsche will no doubt happy to see customers receive their cars back and put the ugly recall behind them.
The Porsche 991 GT3 features a 3.8-litre naturally aspirated flat six producing 350kW at an ear-bursting 8250rpm (max 9000rpm).