A couple of weeks ago we showed you our top 8 Aussie motoring fails. Although the fails were spectacular when they did happen, there have also been plenty of successes that have made our industry so unique and shaped our motoring culture. Here's our top 8 Aussie motoring wins, in no particular order.
Ford BA Falcon and Territory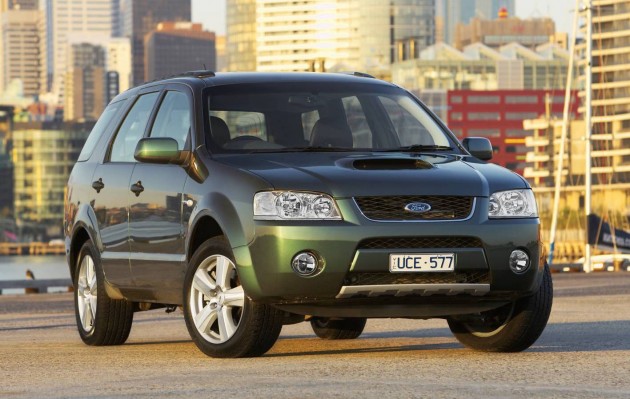 When Geoff Polities joined Ford Australia in 1999, he inherited one of the most controversial designs in Falcon's history; the AU Falcon. He was tasked with arresting the resulting sales decline. Polites went to Ford's Dearborn headquarters with two knockout project proposals, totalling $1 billion. One was a complete revamp of the Falcon, leaving only external door skins, window winders and some engine components untouched. The other was an innovative SUV based on the Falcon's floorpan. His team received a standing ovation for the latter.
This culminated in the Falcon receiving advanced twin-cam engines, including a stonking turbo that has become a cult classic. Advanced multi-link rear suspension and drive-by wire throttle were unseen in a humble Australian sedan, with BA taking out 2002 Wheels Car of the Year, and eclipsing Commodore sales during certain months. Some might argue it was the surprise king-hit of the BA that prompted Holden to go over-and-above for its 2006 VE Commodore.
The Territory crossover was extremely versatile, with a litany of useful cubby holes inside, and three rows of seating. Available in rear-wheel drive or all-wheel drive, the segment-redefining Territory has continued to be popular with buyers, and is our only fully homegrown SUV to date.
Holden VE Commodore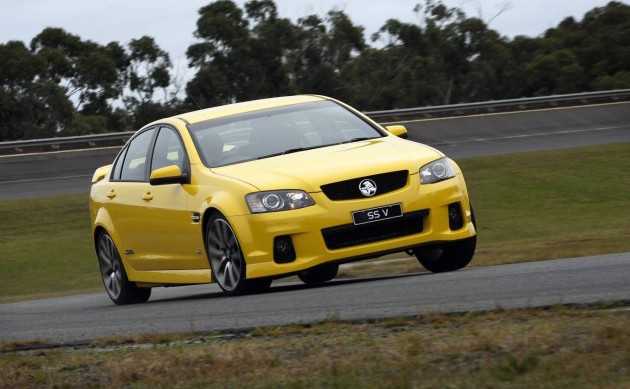 The VE Commodore was as landmark achievement in the history of Australian motoring. Even before the VE was launched, Australian engineers and designers already had a reputation for achieving excellence on a shoestring budget. This was due to the fact all the local manufacturers were outposts for foreign manufacturers, and thus we had to work that much harder to justify our existence.
Since its inception, the Commodore had been based on a European Opel platform, with either Aussie iron ( blue six, Holden V8, 3800), or Chevrolet small block power. Finished with a unique Australian character. But when the time came for an all-new model in the early 2000s, Holden had to go it alone with a clean sheet design.
The result was a brilliantly-proportioned sedan and svelte wagon and ute, with blistered wheel arches and an engine set well back into the chassis for great handling. The VE has aged brilliantly in our opinion, and it's arguable the subsequent VF doesn't quite gel as well from a styling viewpoint. Although the next Commodore will be imported, many of the engineers involved in the VE project will be working their magic, so it may not be such a terrible thing after all.
Engineering work for global projects
Although all three remaining local carmakers (Ford, Holden, Toyota) have pulled the pin and are winding down, the brilliance of our engineers has been acknowledged by the overseas giants. This comes in the form of engineering projects for global and developing market products. Ford Australia will actually increase its intake in engineers, post-shutdown, with the T6 Ranger being largely developed by our team. The Figo small car and Chinese Escort are other examples of our local talent.
Holden has been credited with designing many concepts for the international motor show circuit, from the Buick Avenir to the Chevrolet Bolt. Design work continues at the Melbourne studios for international GM projects.
While this is hardly a substitute for Australian-built cars, it at least keeps some of the automotive passion on our shores, and could pave the way for a fully indigenous manufacturer one day.
The Ute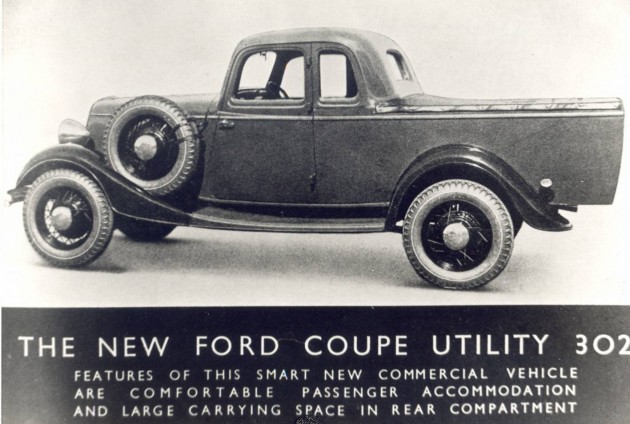 One of the most distinctive characteristics of our automotive landscape, is our passion for utes. We did invent them, after all. The Lew Bandt designed Model A Coupe Utility was released in 1934. It was built as a response to a letter from a farmer's wife, asking for 'a vehicle to go to church in on a Sunday and carry pigs to the market on Monday'.
The vehicle was the grandfather of the Ford F-Series – one of the highest selling vehicles of all time, and still Americas best seller. The lineage of the Aussie ute continues to this day, with Holden and Falcon models keeping the passion alive. They have a reputation as a 'two-door, tax-deductible sports car', culminating in the internationally renowned Maloo performance ute, which some view as the most quintessential Aussie car.
While the future is bleak for the Australian-manufactured ute, our expertise was recognised with Ford Australia being handed the task of developing the current T6 Ranger platform. With utes still being popular in South Africa, South America, India and South-East Asia, perhaps a visionary startup could one day send Australian utes around the world?
Two-door variants
Despite having humble origins, we've always managed to wring out some interesting spin-offs from our basic platforms. These include Holden's VT-VZ platform spawning everything from a dual-cab ute, to an AWD crossover, to a svelte coupe inspired by the original Monaro. One could argue the heyday for this era was the 1970s, where Ford, Holden and Chrysler all offered stunning two-door coupes.
The original Monaro featured one of the most elegant shapes to emerge from Fisherman's Bend, while Valiant's Charger was a classic body style for Australia. Featuring the shortest wheelbase of the three coupes, the Charger was most famously available with a Hemi six-cylinder, breathing through three Holley carburetors, tuned by Ferrari engineers. It has been called the best car never to win Bathurst.
Ford's XA- XC Hardtop is steeped in legend, with designer Brian Rossi said to have sketched the timeless window line on a napkin. Featuring a dramatic beltline and Ferrari Daytona-style louvred rear window, it is one of the most stunning designs Australia has come up with. A limited run of 400 Cobras saw off the final Falcon coupe in timeless style.
With the exception of the 2001 Monaro, the numbers never added up to revisit the concept of an Australian coupe, as much as our local designers would have loved the idea.
LPG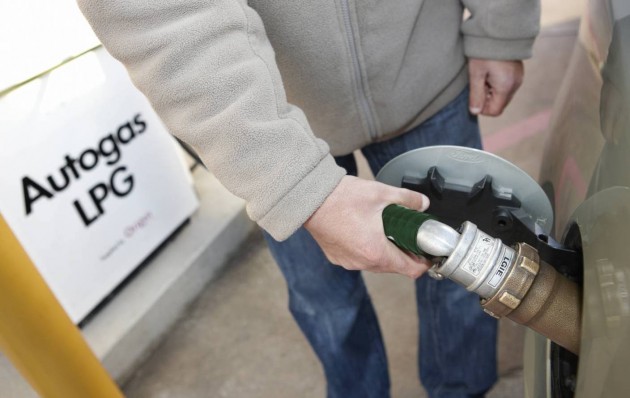 Liquefied petroleum gas is an affordable alternative to petrol, usually sourced in Australia. The merits of LPG are such that, until recently, the government offered grants of $1000 and $2000 as a sweetener to purchase a dedicated LPG-powered vehicle or a conversion, respectively.
Local taxi fleets are predominantly LPG-fuelled, with private buyer take-up not as high, despite the advantages. Both Ford and Holden make factory dedicated LPG versions of their Falcon and Commodore, with the former actually offering a significant performance advantage over its petrol-powered progenitor. Given this is the case, you could say Australia is leading the world when it comes to embracing LPG power.
Fluctuating prices, until recently, have seen a decline in popularity, as well as the introduction of an excise on the fuel. Combined with the cessation of the aforementioned government grants, we are not presently taking advantage of the gas like we used to.
This is a shame because a more widespread switch to LPG could cut reliance on imported fuel by up to 218 million litres per year. Talk is underway by the Victorian Automobile Chamber of Commerce to create a massive LPG conversion centre in Geelong.
Motorsport/V8 Supercars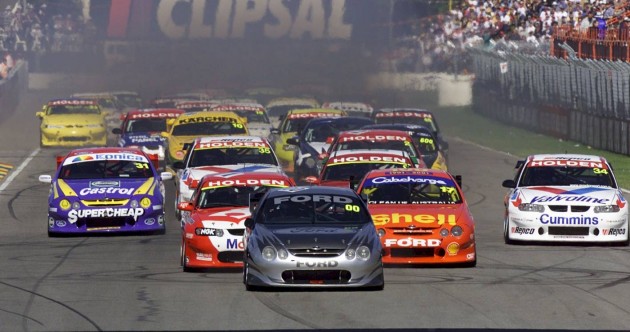 Australia's touring car scene developed its own flavour from the outset. With one of the world's great circuits (Mount Panorama), our racing scene is definitely unique.
Early Falcons and Holdens faced international competition from Jaguar, and imported Fords and Chevrolets. It slowly evolved into a two-horse race when local performance cars, such as the Falcon GT-HO Phase III and Holden Monaro GTS 350, emerged, starting a tribal warfare that raged for decades.
In the '90s the series was re-branded V8 Supercars, with Ford and Holden the only two participants for some 23 years.
In 2008, perhaps seeing the writing on the wall for the duopoly, AVESCO sought to broaden the appeal of the series by getting other manufacturers on board. The result, in 2013, was the 'Car of the Future'. It's a sophisticated control chassis, with independent suspension, netting interest from Nissan, Erebus-Mercedes, and Volvo.
Recently, further plans were announced to move away from a V8-only platform, incorporating V6 and four-cylinder engines. Reports are now talking about a prototype VF undergoing testing, featuring a twin-turbo Cadillac-based V6. The new car is said to be more powerful than the existing V8s, allowing for 300km/h runs down Conrod Straight.
Summernats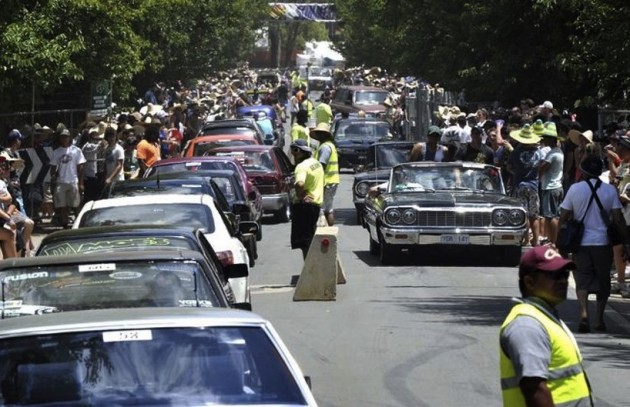 Started in 1987, Summernats is a mecca of Australia's modified car culture. The attendance is in the hundreds of thousands, with $12-15 million of revenue generated to Canberra's economy, where the event is hosted every January.
Summernats has attracted notoriety over the years for 'yobbos' and alcohol-related incidents, but organisers have done their best to manage this.
Events include Elite Show 'n' Shine, the burnout competition, Horsepower Heroes and gymkhana-style driving events. Just this year a new burnout world record was set, with 103 drivers simultaneously smoking their rides up. If you want to see the best, most obscenely powerful cars (some nudging two megawatts) built by some of the most dedicated, passionate petrol-heads in the country, this is the place to be.