Citroen's DS Automobiles has formally announced that from 2025, all new models will feature electrified powertrains, whether it be in the form of hybrid or fully electric.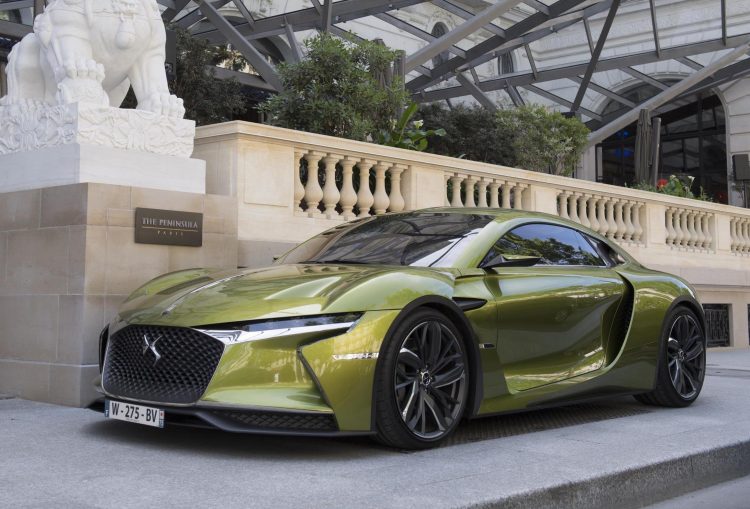 In a recent statement, the French brand's CEO, Yves Bonnefont, said the ambition is to make DS Automobiles one of the leaders in its respective segments in the field of electrified vehicles. Of course, plenty of carmakers are looking to do the same thing and are making similar claims.
To kick off though DS is launching the new DS 7 Crossback E-Tense 4×4, featuring a hybrid petrol powertrain producing 220kW. Following that, Bonnefont confirmed that a next-gen, 100 per cent electric DS model would be presented at this year's Paris motor show in September. Bonnefont is quoted as saying:
"Our strategy is underway with the arrival of DS 7 CROSSBACK E-TENSE 4×4, fitted with a hybrid (petrol-electric) drivetrain and boasting 300hp, and is to be followed soon with the presentation of the first 100% electric DS model. See you at the Paris Motor Show!"
DS will use its experience and knowledge derived from Formula E to help introduce electric powertrains for road cars. The company says Formula E plays a key role in the strategy for electrified powertrain technology development.
So far, DS Performance, the official motorsport division, is the only French brand to be FIA-approved fro the 2018/2019 season.
For now we'll have to wait and see what the first fully electric vehicle entails. There's been no word on what the car that's making its debut at the Paris show will be exactly. Expect an extravagant design inside and out though, and a reasonably potent electric drive system which could be used in other models in the future.