Toyota has confirmed it is currently developing a new turbocharged hybrid powertrain that may find itself in the next generation Supra.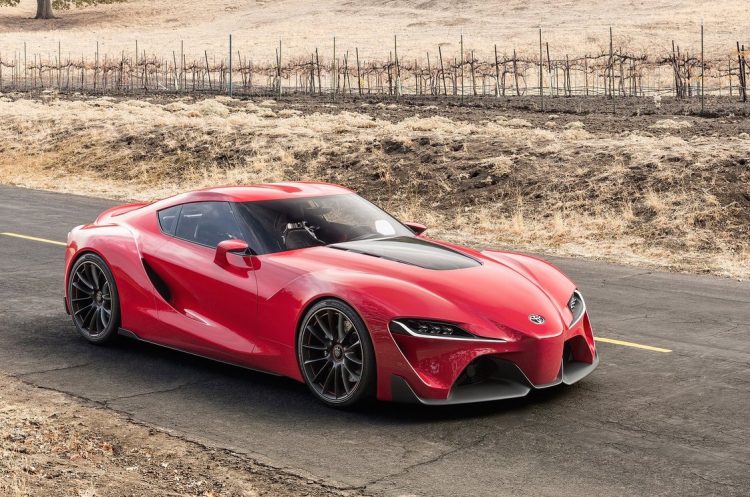 News of the new engine development comes from Toyota's racing arm, Toyota Motorsport GmbH, with the racing-derived powertrain almost certain to trickle down into other Toyota road cars in the near future.
An obvious candidate for this engine would be the long-rumoured next-generation Supra. Speaking with AutoRAI, Toyota's vice president and director of business operations Rob Leupen played his cards close to his chest, but did confirm the development of the powertrain.
While Leupen did not specify the number of cylinders or an output figure, nor possible candidates for the engine, he did mention the development process normally takes three to five years to reach production.
He also mentioned that Toyota's Motorsport team regularly works on prototype designs, which are sent to Japan and fine-combed by Toyota's engineers.
The next-generation Toyota Supra has been at the forefront of pundit's minds since Toyota unveiled the FT-1 concept at 2014's Detroit Auto Show (pictured). The concept signified Toyota's intention produce a more powerful performance car, above the 86.
Two years and a shed-load of rumours later, we are slightly closer to knowing the possibility of another Supra. BMW and Toyota signed an agreement in 2012 to collaborate on powertrain, chassis and component development. Many expect the partnership will culminate in a shared platform that may be used for a Toyota Supra and BMW Z4 revival.
While nothing has been confirmed by Toyota at this stage, the Japanese manufacturer is also showing no intention to hush rumours surrounding another Supra.