Polestar has performed its first run of crash tests of the upcoming Polestar 1 hybrid sports car. This is the first time Volvo has analysed the strength of a carbon fibre body under crash test conditions.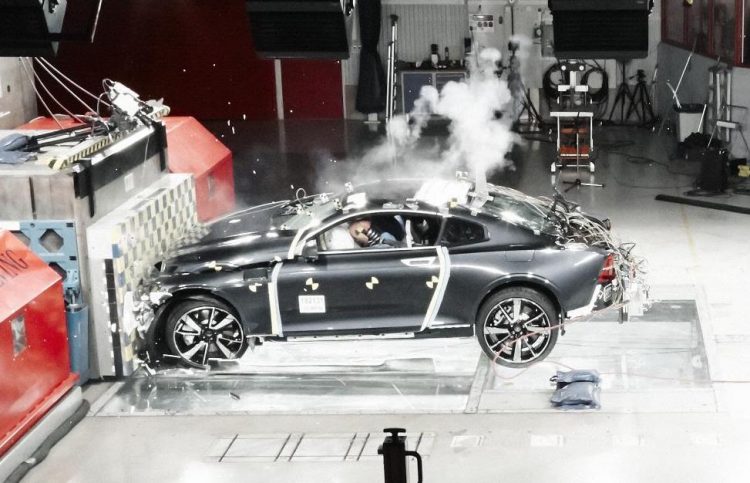 Unlike steel bodies which bend and absorb energy during an impact, carbon fibre is known to be much stronger and more rigid but is also prone to shattering and splintering under pressure. Volvo paid special attention on analysing how the carbon fibre body reacted to the brute forces during impact.
The Polestar 1 uses a carbon fibre body that surrounds a steel structure, employing what's called a 'dragonfly' system. After crash testing, Volvo said most of the energy was absorbed by the car's crash structure, with other energy mitigated by the carbon fibre body panels. Thomas Ingenlath, CEO at Polestar, said:
"We were really excited about this crash test. The first crash test of Polestar 1 has been about exploring the unknown. This was a crucial proof point in the development of Polestar 1; we had to know that the ideas and calculations that have gone into building this car were right – and they were."
Crash testing was performed at the Volvo Cars Safety Centre in Gothenburg, Sweden, with a Polestar 1 prototype propelled into a stationary wall at 56km/h. This is the standard frontal crash simulation. Zef van der Putten, Polestar carbon fibre boss, said:
"The outcome of this first crash test validates the decision to build the body of Polestar 1 in carbon fibre. It also confirms that carbon fibre supports the highest safety standards. This is an example of how Polestar spearheads the development of new technology in the Volvo Car Group."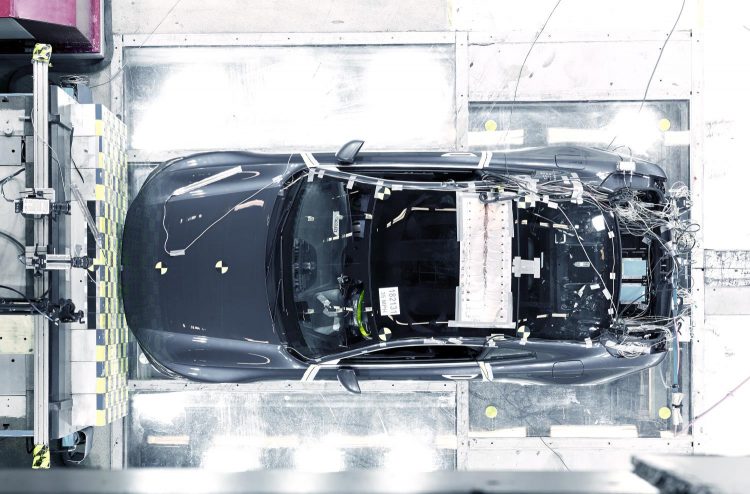 Production of the Polestar 1 has commenced, but only for pre-production prototype models. These models, 34 of them to be precise, are hitting the roads soon for validation and testing. Customer cars will be produced at a new facility in China, while the prototypes are built at Volvo's headquarters in Sweden. Deliveries are scheduled to commence next year.