Lexus has pretty much confirmed the next Lexus IS F will be based on the RC coupe, which is set to be called the Lexus RC F. The company has just released another teaser image of the new model along with some cryptic clues.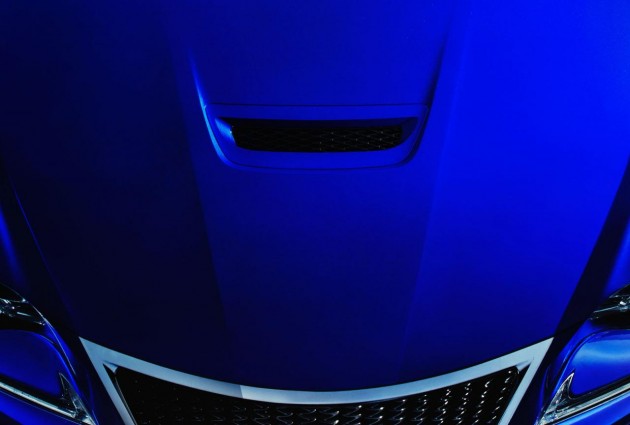 We've already seen prototypes of what appear to be a high-performance versions of the RC flogging around the Nurburgring. We've also seen some images that were apparently leaked depicting such a model (below) in full production guise, however, it's unconfirmed if the images are legitimate.
Even so, Lexus will be unveiling the next performance F model at the 2014 North American International Auto Show in Detroit next month, and the company has just said it will be a coupe.
"Half the doors, twice the roar. Lexus will unleash its upcoming F model as a coupe, conceived with grit, an entirely new expression of design and uncompromising performance.

"The official name of this two-door F model will be released in early January 2014."
The new model is expected to showcase all new levels of performance in all areas, while under the bonnet, a 5.0-litre V8 with around 340kW is likely to reside.
More details are expected to be uncovered over the next couple of weeks. Along the way, Lexus suggests to follow #AsphaltUp for more details.