Peugeot is planning to unveil a new concept car at the upcoming Paris motor show, and has sent out a teaser image to build some anticipation. It looks like the concept could be some kind of retro throwback.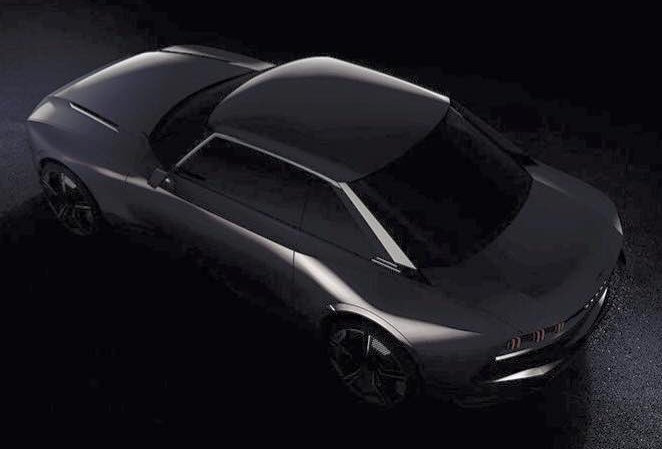 The teaser image shows a poorly-lit top-rear view of the concept which essentially proves it will be a two-door coupe. You can clearly see the wide hips and stubby front and rear overhangs for that traditional sports car stance, with what looks to be pillar-less doors for a retro touch.
Peugeot's CEO Jean-Philippe Imparato also sent out a teaser of the concept on Twitter, showing the front corner. It looks like from these two images the concept will have sharply-cut front and rear ends, with indent fascias wrapped over by smooth panels.
The company boss says the concept has been two years in the making, and says that when he first saw it, it made him feel like a child. He uses the hashtag #UnboringTheFuture, which suggests the car could indeed be a throw-back to a classic Peugeot model, such as the 504 coupe of the 1960s/1970s.
This is a market that Peugeot hasn't competing in for a while, with only the RCZ offered in the sports coupe segment in more recent years. It went out of production in 2015. This concept looks to be a bit larger than that though, with rumours suggesting it's based on the 508.
We'll have to wait a couple more weeks before knowing more. The public will get a chance to see the concept up close during the Paris motor show starting on October 2, while an online reveal will probably take place shortly beforehand. Stay tuned.