We've seen an early preview sketch of the 2015 Kia Sorento, but now the company has released some more revealing images showing some of the front end and the back. It will showcase a bold, sporty design, according to Kia.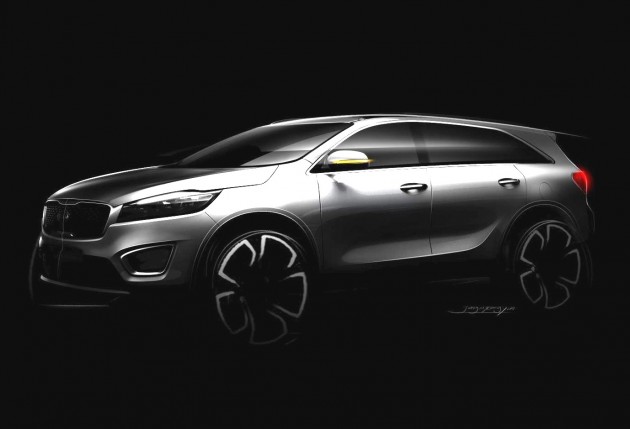 The roofline, as you can see, is noticeably more swept-over compared with the outgoing model, while the beltline is higher for a more solid stance, finished off with a well-proportioned rear end using softer shoulders and a pouncing set of C-pillars.
Kia is using its design studios in Korea, Germany, and the USA to form the new model, before its full debut takes place in Korea at the end of August. An international public debut is set for the 2014 Paris Motor Show which starts on October 2.
Specific details on the mechanical side of things are yet to be revealed, however, we have heard news about a possible hybrid joining the lineup.
A hybrid model is said to incorporate a 2.3-litre petrol four-cylinder paired with an electric motor. Such a setup would help it compete with the likes of the new Mitsubishi Outlander PHEV.
See the video below for more details.
Please note: We have modified the exposure and contrast levels in the images above