An alleged official image of the Mazda Hazumi concept car has been leaked online ahead of its Geneva Motor Show debut, revealing a sporty little compact hatch.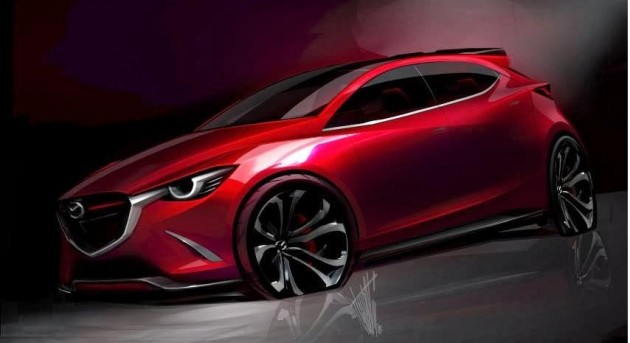 As reported a few days ago, the Hazumi previews a potential design direction for a new compact model. This of course suggests that it might provide some insight into the next-gen Mazda2.
Judging by the company's latest design direction, the next Mazda2 is probably going to take a similar shape as the new Mazda3 only with more petite proportions… exactly like the concept pictured.
Mazda hasn't said much about the new concept at this stage. It does showcase LED lighting though, a large inverted front grille, huge alloy wheels, a black roof, and some grey skirting.
Stay tuned for more info. Mazda is likely to spill some beans on the concept before its show debut on March 6.