Images of a futuristic new concept car from Peugeot have leaked online just weeks before its official debut in Paris. Called the Peugeot Onyx concept, the radical coupe showcases many interesting directions in automotive design.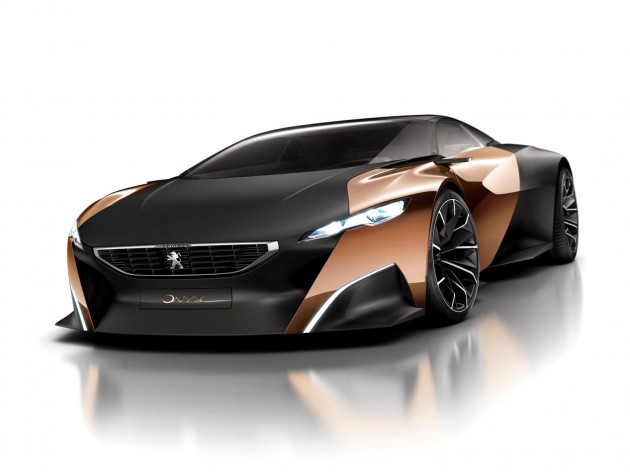 Previewing an intriguing two-tone body with bronze and carbon fibre, the Peugeot Onyx concept features a very low and pointed nose with LED lights, as well as wrap-around bronze-coloured front guards.
At the back is where things fast forward a few decades into the future. The rear end is made up of a shelf-like structure that uses a large concave cutaway. A diffuser is also blended in for an aerodynamic underbody exit.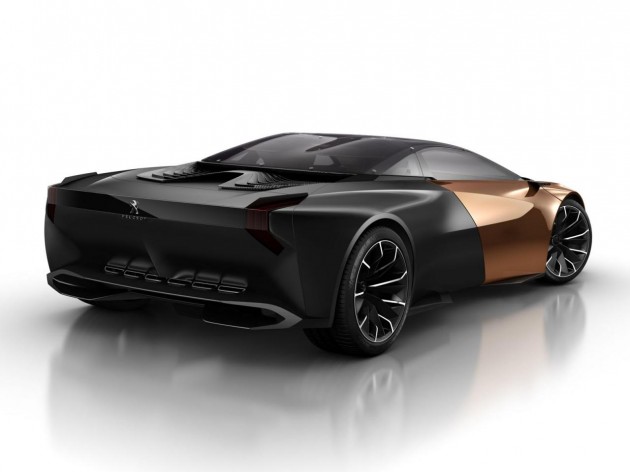 Full details are yet to be revealed, however, according to reports the Onyx is powered by a 1.6-litre turbocharged four-cylinder engine producing 188kW. It's also said to feature an 88kW electric motor for added economy and performance.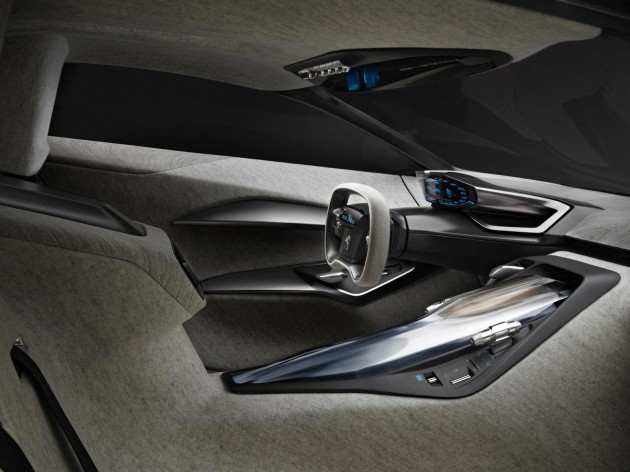 Inside, the cabin layout is like something out of Star Trek. It's completely unconventional in regards to what we all know as a vehicle interior.
There's a digital instrument cluster, a small carbon fibre steering wheel, and, no seats. Well, at least no fitted seats. Instead, the chairs are moulded into the frame of the car.
It will obviously be a standout at the 2012 Paris Motor Show in France, starting September 29.